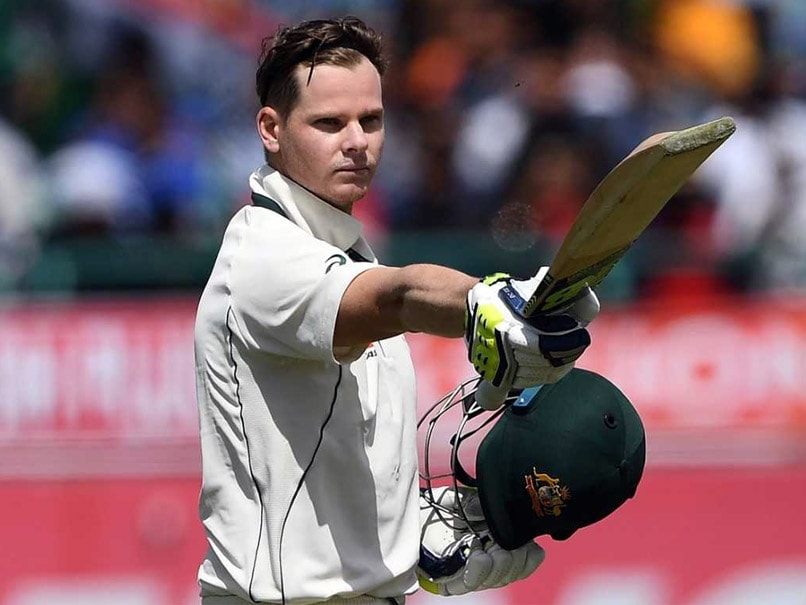 Steve Smith became Australia's 45th Test captain at the age of 25.
© AFP
Australia captain Steve Smith in his recently-released autobiography 'The Journey' opened up about how he became the Australia's youngest Test captain in 2014 at the age of 25. He explained in detail that how after a conversation with Brad Haddin and Cricket Australia (CA) board member Mark Taylor over drinks, he was handed over the baton of Australia skipper, youngest after Kim Hughes to don the role. Formally, Smith's promotion came after the Board ratified the recommendation from the chairman of selectors Rod Marsh that he should be given the opportunity to shoulder the team's responsibility ahead of the then vice-captain Brad Haddin.
However, informally, the decision of Smith becoming the captain transpired over drinks after the Adelaide-Oval test in which the then captain Michael Clarke suffered a back injury.
During the conversation, Haddin had suggested to Taylor that they should fast-track Smith's development as a leader.
According to a report in Cricket.com.au, both Smith and Taylor were shocked after listening to Haddin.
"Don't you want to do it then?' he (Taylor) said to Brad with a smile, perhaps thinking he was joking," Smith explained in his autobiography.
"Are you serious?' said Mark, and then he turned to me and said: 'are you ready?" he added.
"I had absolutely no doubts that I was and said so, and with that Mark said, 'I'll go and make some calls then," he further explained.
Next morning, Marsh called up Smith to let him know that he would be Australia's 45th Test captain as the talks were in process.
The next week, the right-handed batsman received his captain's blazer from Taylor and led Australia to victory over India at the Gabba. Along with that he also made centuries in his first three Tests in-charge.
In his book, Smith recalled several key moments in his Test career, both good and bad. He further revealed that he would want to win both the Ashes and one-day World Cup in 2019, with England hosting both major events.
Smith also said that he would like to win the 2020 Twenty20 World Cup, which Australia will be hosting for the first time.
"None of these ambitions holds any more important than any other, but if I can be part of sides that achieve them then that will be hugely rewarding," he wrote.