Story Progress
Back to home
Ball-Tampering Row: Australian Cricketers' Association Criticises Bans On Steve Smith, David Warner
The Australian Cricketers' Association has raised points which they say were anomalies in the decision.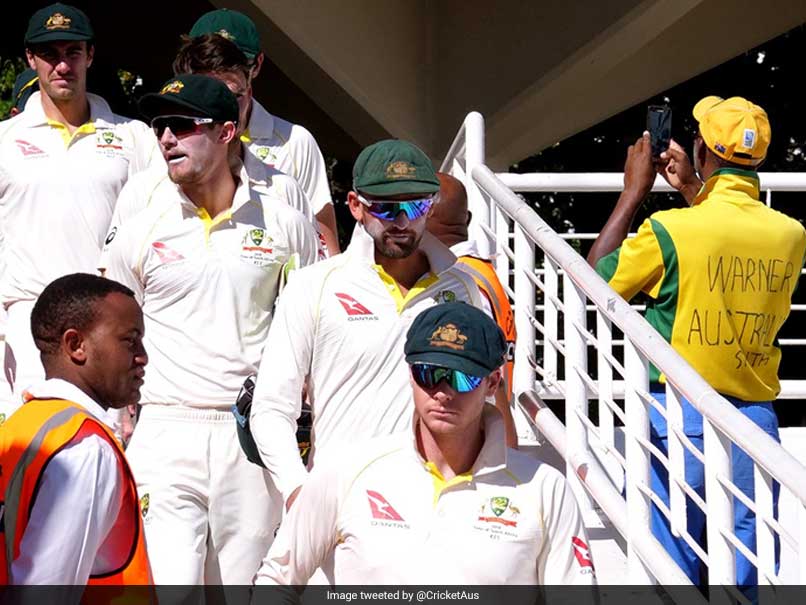 The ACA challenged the severity of the sanctions on Steve Smith and David Warner.
© Twitter
Highlights
The ACA has raised points which they say were anomalies in the decision

The ACA challenged the severity of the sanctions on Smith and Warner

Cricket must always demonstrate standards: ACA
The Australian Cricketers Association (ACA) on Thursday challenged the severity of the sanctions on former Australia captain Steve Smith and vice-captain David Warner for their involvement in the ball-tampering scandal that has rocked the whole of cricketing fraternity. The ACA, in a release, mentioned that cricket must always demonstrate standards and behaviours consistent with both the rules and the spirit of the game. Condemning the quantum of sentence for the cricketers, it further added that there are a number of glaring and clear anomalies in the process that has caused them to look into the severity and proportionality of the proposed sanctions.
Following are the anomalies that the ACA found:
1. The grading and sanctions proposed are considerably higher than the ICC's grading and sanctions.
2. The disproportionality (sic) between the proposed sanctions and those previously handed down in world cricket for 'changing the condition of the ball' - including by Captains of international teams applying artificial substances.
3. The activation of CA's Board as a deliberative body on the proposed sanctions.
4. That public statements by CA to date have not referenced consideration of contextual factors including the environment in South Africa during the series and the impacts on individual players.
5. The rush to place players before the world's media last Saturday night without the benefit of considered and coherent advice.
"The ACA has also called for the proposed cultural review to be fully independent and to consider all relevant factors and context surrounding these acts. The examination must also extend to CA's response and process following Saturday's events," an ACA press release stated.
Promoted
"The ACA continues to provide welfare and legal support to all players. This welfare support will be critical at a time where the network and environment of each of the three players must play an active role in their rehabilitation," the press release further added.
"All Australians would understand the right of the players to receive advice from their advisers, peers and family and the time necessary to ensure the sanctions are fair and proportional," the release said.
Topics mentioned in this article