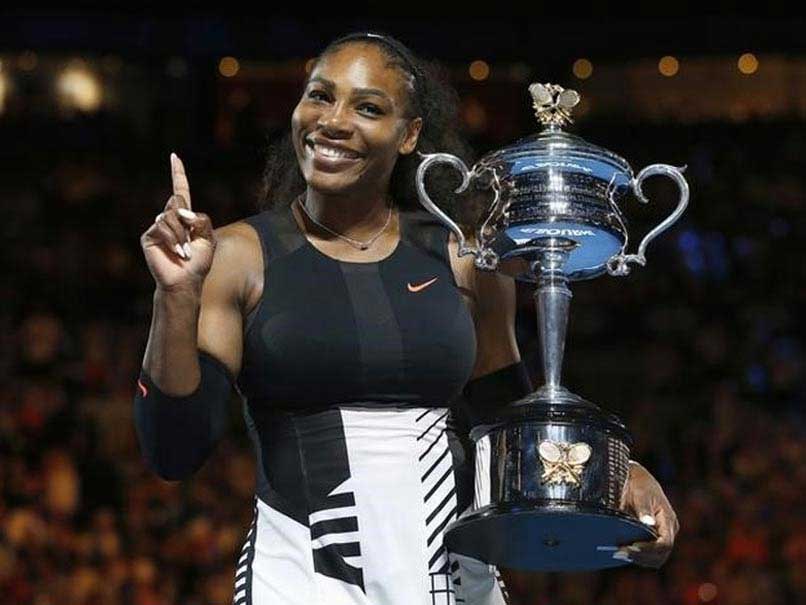 Serena Williams returned to the No 1 spot in the WTA ranking charts.
© AFP
Serena Williams returned to the No 1 spot in the WTA ranking charts on Monday without having played a single tournament since her Australian Open win in January. The fact that she won her 23rd Grand Slam being pregnant had everyone celebrating the American's greatness. Though Serena announced her pregnancy on social media with '20 weeks' post, like she did her engagement to Reddit co-founder Alexis Ohanian in December, her reps confirmed the news a day later. Now that she is pregnant and on maternity leave for the rest of the season, she has no plans of giving up tennis and will be back in 2018 with a bang.
Serena even confirmed her commitment to return next season with an adorable message on Instagram for her unborn child and wishing the baby daddy a very happy birthday.
"My Dearest Baby, You gave me the strength I didn't know I had. You taught me the true meaning of serenity and peace. I can't wait to meet you. I can't wait for you to join the players box next year. But most importantly, I am so happy to share being number one in the world with you.... once again today. On @alexisohanian bday. from the world's oldest number one to the world's youngest number one. -Your Mommy"
While 2017 will no longer see Serena, women's tennis will be interesting with the return of Maria Sharapova this week (whose return has divided the community), Angelique Kerber hoping to regain the top spot and others hoping to add the remaining Grand Slams on their resume.