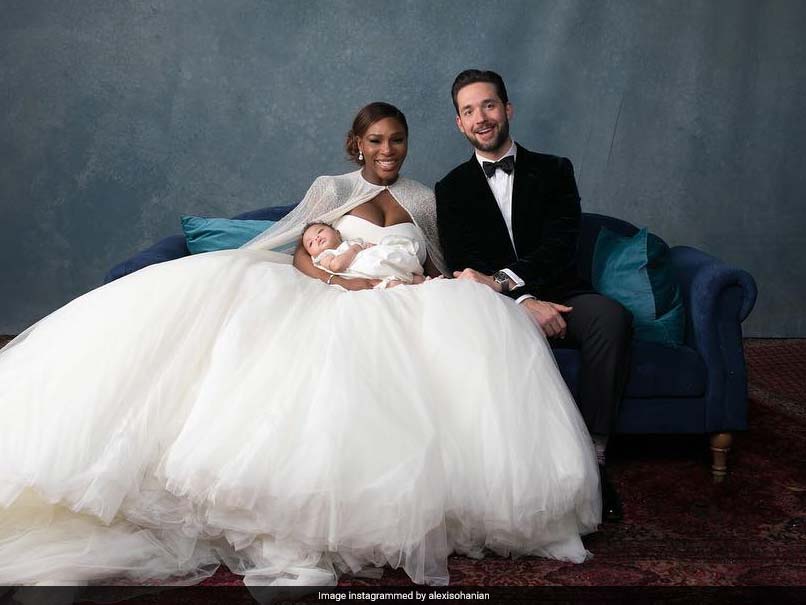 Serena Williams married Reddit co-founder Alexis Ohanian in a private ceremony in New Orleans.
© Instagram
Serena Williams, tennis superstar, married Reddit co-founder Alexis Ohanian in a private ceremony at the Contemporary Arts Center in New Orleans on Thursday night. Despite the media frenzy, the happy couple released few details of their ceremony. But according to various media reports some 250 guests were invited to the festivities. While New Orleans is no stranger to celebrities and weddings, the star wattage Thursday stirred up extra excitement in the city. The following day, Serena and husband Ohanian took to Instagram to share some beautiful moments of their big day.
Serena first posted an image with sister Venus and then a few hours later posted a solo picture in her beautiful wedding gown.
Alexis Ohanian was not to be left behind as the Reddit co-founder also took to Instagram to share a few pictures of the couple's big day.
According to Daily Mail, the wedding had a "Beauty and the Beast" themed bash. It also reported that guests were gifted one of Serena's unique golden trophy party favours. Each guest table at the event had been named after one of Serena's 23 Grand Slam titles, and her favours were recreations of the trophies she received for each corresponding title.
Music royalty Beyonce, legendary Vogue magazine editor-in-chief Anna Wintour, reality TV star Kim Kardashian, actress Eva Longoria and singer Ciara were all also seen arriving at the arts complex.
Security for the event was tight. An entire block in the Big Easy -- a city known for its jazz music, good food and party atmosphere -- was closed to traffic.
Serena, 36, a 23-time Grand Slam champion, and Ohanian, 34, welcomed their first child, daughter Alexis Olympia, on September 1.
They announced their engagement in December after meeting in 2015 in Rome.