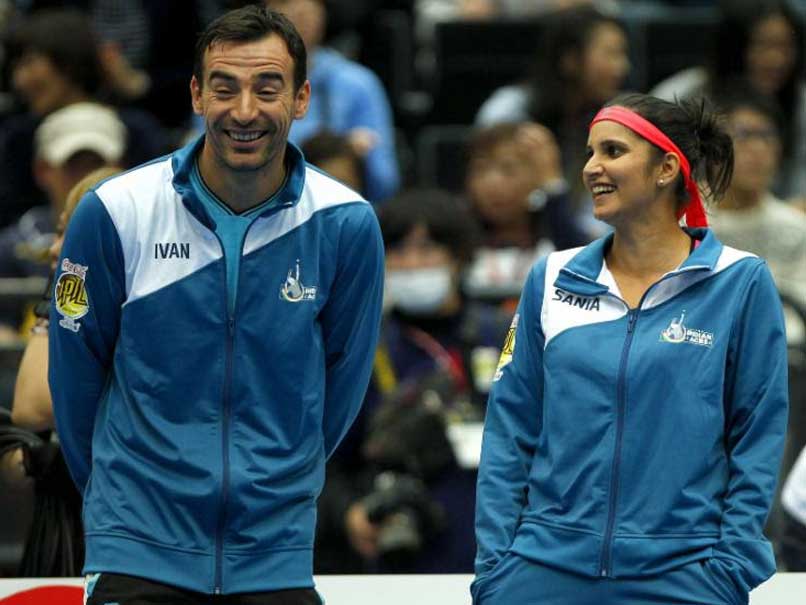 Indian Aces lost to the UAE Royals in the IPTL on Sunday.
© PhotoConcierge | Ella Ling
Tokyo:
Winning four sets, the Royals wrapped up the first leg on a high note to earn a privileged position at the top.
Thomas Johansson made the most of his debut with a magnificent win over Mark Philippoussis that saw the Swede fire 13 winners in what was the best start possible for the Royals on the last day of action in Japan.
Martina Hingis kept rolling back the years and showed once again that her singles skills are very much in perfect state.
The UAE Royals' only female player present in Japan faced Kirsten Flipkens, who, once again, broke her opponent when returning to stay in the set. This time, though, the Swiss avoided the Shoot-Out and broke back to win an outstanding set.
Hingis didn't have a rest and faced her beloved friend and former doubles partner, Sania Mirza, in the Mixed Doubles Set. Mirza teamed up with Bopanna, whereas Hingis took to the court with Pablo Cuevas. It was meant to be for the Royals' in Match 1, as Hingis-Cuevas made just 3 unforced errors en route to victory over the Aces.
Tomas Berdych edged Feliciano López in the men's singles set, thanks to a remarkable 17 winners. In the last set, the men's doubles, Bopanna and Lopez forced overtime after taking the Shoot-Out but couldn't complete a comeback as Daniel Nestor, partnering Cuevas, served out the draw.
It was the icing on the cake that concluded a perfect match for the Royals.
Indian Aces had beaten Japan Warriors and UAE Royals in the first two matches. They now share the top spot with Royals with seven points each but are placed second as they have won 76 Games, compared to 79 of Royals.
The top two teams in the points table will play the finale on December 11.