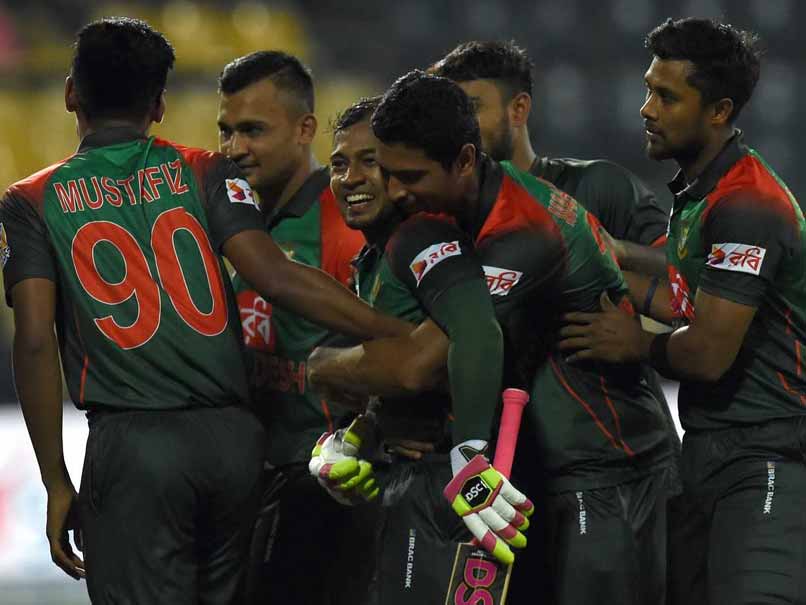 Mahmudullah said his team wants to create a Bangladesh brand of cricket.
© AFP
Bangladesh captain Mahmudullah, ahead of the 5th T20I match of the Nidahas Trophy 2018 against India on Wednesday, said that his team does not lack skill but they need to be smart when taking calculated risks. Bangladesh, who beat Sri Lanka in a high scoring game, plan to build their 'brand' of T20 cricket in their match against India in a key clash. Bangladesh, 10th in the world T20I rankings behind Afghanistan, will be in strong contention for the tri-series final if they beat table-toppers India.
Mahmudullah, who was named captain after Shakib Al Hasan was ruled out of the tri-series due to injury, said that his team entered the series wanting "to create a Bangladesh brand of cricket".
"I think the skills are there. We need to be smart to take that calculated risk," Mahmudullah told reporters.
"Taking on a particular bowler who we think can be targeted, these sort of things we need to apply when we are playing. These things will give us that Bangladesh brand of T20 cricket."
Bangladesh have beaten top sides in Tests and One-day Internationals but struggled to find consistency in the shortest format of the sport, having lost nine of their last 11 T20s.
Mahmudullah also urged his bowlers to learn from their Indian counterparts, who have utilised the batting-friendly conditions at the R. Premadasa Stadium in Colombo.
Bangladesh's left-arm pacer Mustafizur Rahman has picked up five wickets in two matches but leaked close to 10 runs an over.
Mahmudullah backed his paceman to come good in the remaining matches in conditions he believes are tough for bowlers.
"I think he is a great bowler for our team, he has been doing really well. It's just the wicket that suits the batsman most," said Mahmudullah.
"Mustafiz is in great shape and is our strike bowler and I will always back him up."
Bangladesh have never won a T20 tournament since they started playing the format in 2006.
(With AFP inputs)