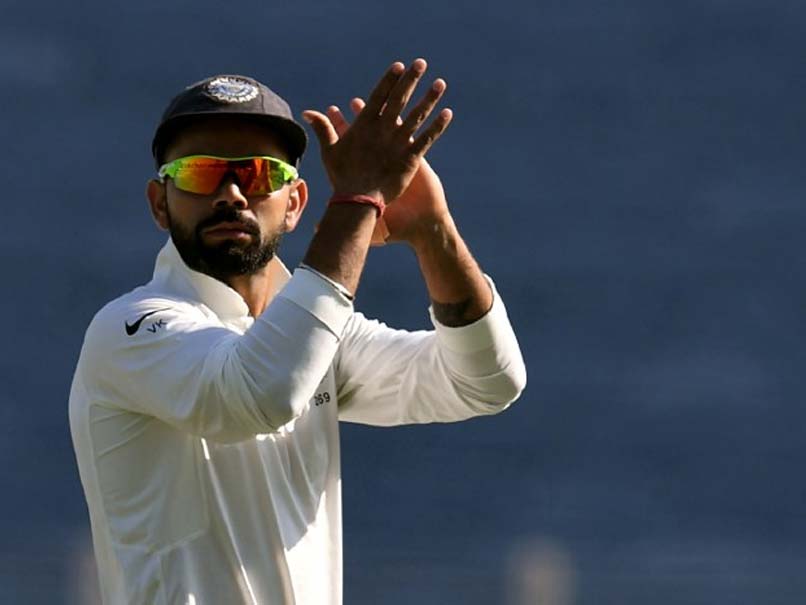 The Aussie camp has turned on the heat on Virat Kohli in order to unsettle him.
© AFP
Indian captain Virat Kohli has come under fire from several former Australian cricketers during the ongoing Test series. The Aussie camp has turned on the heat on the star batsman in order to unsettle him. It is no secret that the Aussies often turn to mind games ahead of any important series, which is why they have gone after India's most potent weapon this time. Sunil Gavaskar summed it up perfectly when he told NDTV that the Australian media was an extension of their cricket team's support staff.
"We should not bother too much about the Australian media and what they write as they are an extension of their cricket team's support staff. The focus now should shift to cricket from off-the-field issues," Gavaskar said.
From Ian Healy to Mitchell Johnson, almost all big-name Aussies cricketers have made negative remarks with regards to Kohli's personality and form. Former Australian captain Michael Clarke however, seems to be an exception when it comes to this.
Speaking at the launch of his autobiography titled 'My Story' in Kolkata, Clarke revealed how an incident during India's tour of Australia altered his perception about Kohli.
Clarke spoke about the tragic death of Australian cricketer Phil Hughes and how Kohli attended the funeral.
"The way Virat handled that situation, he came for the funeral and had some of the Indian players too. I have utmost respect for him because of that," Clarke said.
"This is clearly above the game of cricket and they didn't need to postpone the game. They could not have turned up for the funeral. They didn't have to do anything that they did. I will always remember that," Clarke further added.