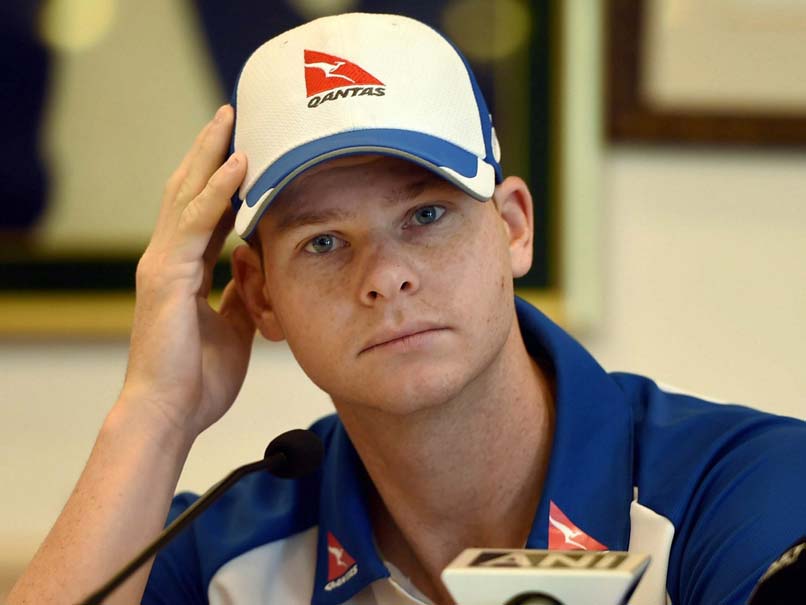 Steve Smith was speaking on the eve of the first Test in Pune.
© PTI
A day ahead of the first Test between India and Australia in Pune, visiting captain Steve Smith has said that the track at the Maharashtra Cricket Stadium will offer turn for spinners right from the first day of play. Smith added that he hadn't seen a wicket like it before, while saying that it could also provide some up and down movement for pace bowlers. The two teams will play a total of four Tests in the upcoming series starting from the opening match in Pune from Thursday.
"I think it will take spin from ball one. There are a couple of divots out of the wicket as well," Smith was quoted by the 'Sydney Morning Herald'.
By "divot", Smith termed the track as a piece of turf cut out of the ground by a golf club in making a stroke or by a sports player's boot. It's another way of terming the pitch under-prepared.
"I haven't really seen a wicket like that before a Test match so I think it is going to take a lot of spin and potentially some up and down movement for the fast bowlers as well," Smith told Australian media in a separate media conference.
The Sydney Morning Herald published two close shots of the 22-yard strip showing the cracks that have already started opening.
While the normal accredited media (host or visiting) does not have access to the pitchside -- save the official broadcasters -- the Australian journalists made their way to the restricted area, took photographs of the pitch from various angles.
Smith's observation is in complete contrast to the "ball will fly" theory of local curator Pandurang Salgaoncar.
(With inputs from PTI)