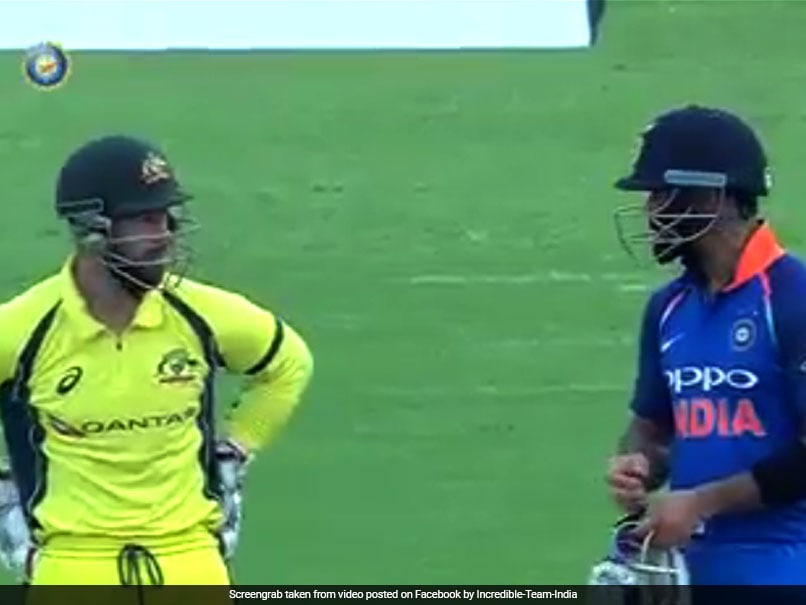 Kohli never backs down when it comes to on-field confrontations with the Aussies.
© Facebook
Indian cricket captain Virat Kohli once again got under the skin of the Australians during his side's 50-run win over the visitors at the Eden Garden on Thursday. The incident took place in the 33rd over when Kohli and Kedar Jadhav opted to run a bye with Australian wicketkeeper Matthew Wade down injured after being hit by a delivery from Marcus Stoinis. Wade and Stoinis had a go at Kohli for lacking sportsmanship. Both Wade and Stoinis confronted Kohli at the end of the over. Kohli, who went on to score 92, gave it right back to the duo.
"I might have a cry like you. I might go to the dressing rooms and have a good cry like you. Everyone has to feel sorry for you," Wade said to Kohli during the change of ends. His words were picked up by the mic.
However, the Indian captain has received support from the unlikeliest of sources -- another Australian.
Former Australian fast bowler Stuart Clark, dubbing the incident as 'piddly crap', came out in support of Kohli.
"He (Wade) misfielded one. Whether the Indian batsman knew he was injured or not was probably a secondary question," Clarke was quoted as saying to Sky Sports Radio by the Herald Sun.
"It's one run. Is this the biggest issue this team has got? If I'm Matthew Wade and I'm Marcus Stoinis -- and full credit to him for standing up for Matthew Wade -- I'd be worrying about my own cricket, rather than all this other stuff.
"This is piddly crap."
Kohli then gave Wade a send-off after after he was dismissed by hat-trick hero Kuldeep Yadav.
India went on to win the second ODI by 50 runs in Kolkata to take a 2-0 series lead. The hosts will look to wrap up the series when the two teams clash in the third match in Indore on Sunday.