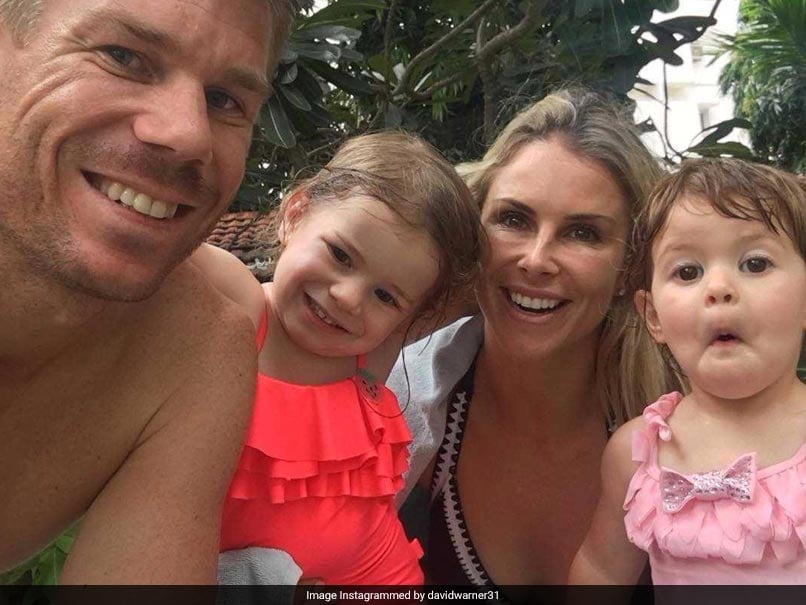 David Warner and his family seem to be enjoying their latest trip to India.
© Instagram
David Warner is an absolute no-nonsense professional when it comes to cricket. He is aggressive and one of the best top-order batsmen in the business and gives no quarter on the field. But off it, he is a family man who has found wonderful things for himself, his wife and daughters as they travel through India. The pugnacious left-hander took to Instagram prior to the second One-day International at the Eden Gardens in Kolkata and expressed his feeling about travelling through the country.
"I have absolutely loved every single moment with my girls on tour. Extremely grateful they get to travel with me on various occasions and open their eyes to other cultures along the way. They really enjoy this incredible country, India. Thank you to all who made their trip."
Warner has brought his kids to India earlier too and footage of him being surrounded by fans as he went for a walk on the streets of Bengaluru in March this year, during the IPL, had also made quite an impact on social media.
Several past and present Australian players spend a lot of time in India as players, commentators and in other roles. Players like Matthew Hayden, Brett Lee, Steve Waugh and Michael Clarke are seen here frequently, as do the players who participate in the Indian Premier League.