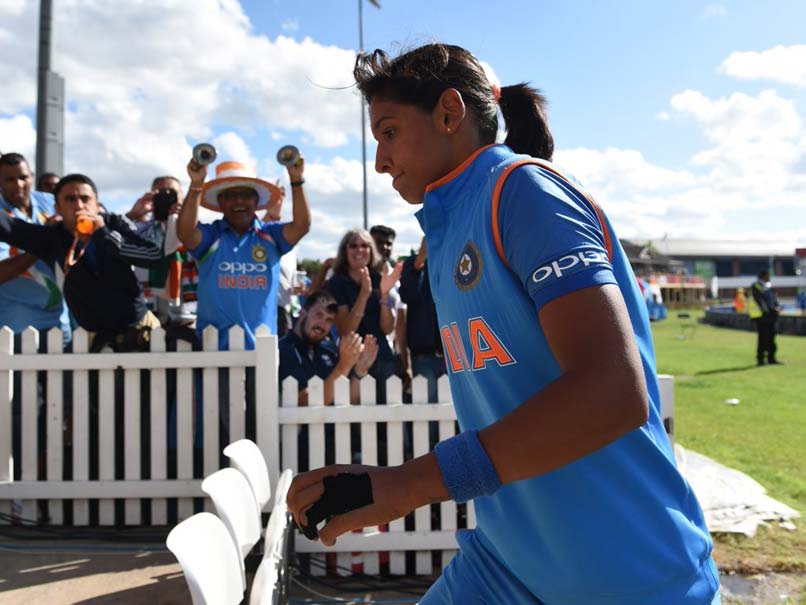 Harmanpreet said she was extremely proud of her team's performance.
© ICC
Star India batter Harmanpreet Kaur said the players could not hold back their tears after losing to England in the final of the ICC Women's World Cup 2017 at Lord's on Sunday. Speaking exclusively to NDTV, she described the scene inside the team's dressing room, saying, "We were all crying after the match. Even those assisting our team were crying. We all contributed with some speeches and messages. Our support staff said nobody will cry when we reach the hotel. We then celebrated by eating dinner together. I'm really proud of my team, because this has been my best moment and this is the best cricket we have played. Now, it's like we lost enough, now we just want to keep winning," Harmanpreet said.
She smashed a career-best 171 off 115 balls in second semi-final, an innings that was termed as the best-ever played by an Indian woman in the limited-overs cricket.
The 28-year-old from Moga in Punjab said she was extremely proud of her team's performance during the tournament.
"Which city you are from doesn't matter, what matters is what your thinking is. A dream has come true, a dream to play good cricket. Proud that we have made our country's flag fly high," she said.
She is also aware of the impact the Women in Blue had with their showing on the entire country. Harmanpreet wants fans to continue showing support for the women's team going forward.
"We have heard on social media that the country has woken up to women's cricket. The message to India is that keep giving us love like you've given right now. Motivate the girls of India to play cricket because currently we are not seeing enough young girls playing cricket.
"Bring as many girls into sports because being represented is very important," she further added.