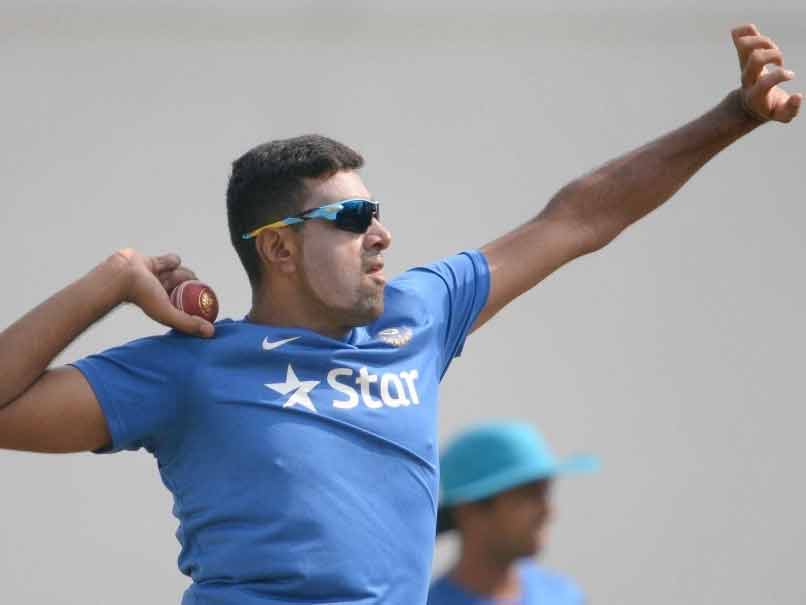 Ravichandran Ashwin promises to unleash a 'new weapon'.
© AFP
Ravichandran Ashwin, who leads India's spin attack in all formats of the game, will be back in the thick of things after missing out on the Indian Premier League which followed the gruelling 13-Test home season. Rejuvenated after a two-month break, Ashwin says that he is ready with a bagful of new tricks, which he wants to display during the Champions Trophy starting June 1. "I might be able to throw something new in this tournament (Champions Trophy), hopefully. I am equipped enough to do so. The two warm-up games (vs New Zealand, vs Bangladesh) will give me an indication on how well I go in the tournament," Ashwin said on the sidelines of an awards function.
"It depends on how well my variations will come to fore, so just hoping that these practice matches can be put to good use and I bring something in new to the table and give something new to the team," a confident Ashwin said.
He said that changed rules with four fielders outside the 30-yard circle and two new balls from both ends forces every bowler to think out of the box.
"There have been rule changes to what ICC has done to one-day format, and there is no point in going with same set of skills time and again, unless the game change your skill or let the game take the demand out of you.
"It's been going through my head and I have been working on lot of stuff based on how the game is changing," said the senior pro.
Ashwin termed the very successful season that went by, as "surreal".
"Honestly feels surreal right now as I had a month and half break. These wickets (in the past season) have come and they are result of how much have strived for excellence, all I am trying to do is use this experience," said Ashwin.