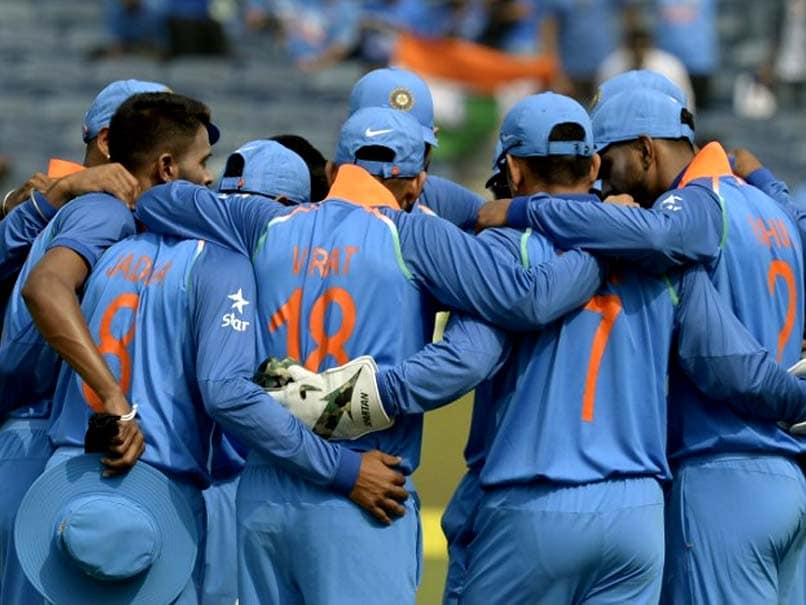 India will begin their ICC Champions Trophy campaign against Pakistan on June 4.
© AFP
The Board of Control for Cricket in India (BCCI) has raised concerns about the Indian team's security in England during the upcoming ICC Champions Trophy in the wake of the terrorist strike in Manchester with the International Cricket Council (ICC), acting secretary Amitabh Chaudhry said on Tuesday. "When I woke up, the first thing which I learnt was about these attacks. As soon as I was in the BCCI office we sent out a message raising our concerns about security of the Indian team's travel, accommodation and the playing (arena). Thankfully ICC has responded to it within two hours. They have been sensitised about our concern," Chaudhry told reporters.
"Obviously these attacks are in nature of terrorist attack. This is something which can affect any individual on the planet. The security concerns are that much more intense," said Chaudhry, adding that the team's schedule "remains unchanged so far."
"These concerns are so overwhelming that the team does not have to come and show its concern. We are all concerned," he explained when asked whether the BCCI has been approached on the issue by any UK-bound squad member.
The ICC Champions Trophy commences on June 1 and India's first game is on June 4 against arch-rivals Pakistan. The squad led by Virat Kohli is set to depart for England on Wednesday.
"Our thoughts are with everyone affected by the horrific attack in Manchester. The ICC and ECB place safety and security at the ICC Champions Trophy and the ICC Women's World Cup this summer as the highest priority," the ICC stated on Tuesday.
"The security situation has been very much front and centre of our preparations and we constantly review our procedures to guarantee they are as effective as possible to keep everyone safe," it added.
Acting BCCI president, C K Khanna, said that the BCCI is in close touch with the ICC and the consultant of its Anti Corruption Unit, former Delhi Police Commissioner Neeraj Kumar, was leaving for the UK on Tuesday.