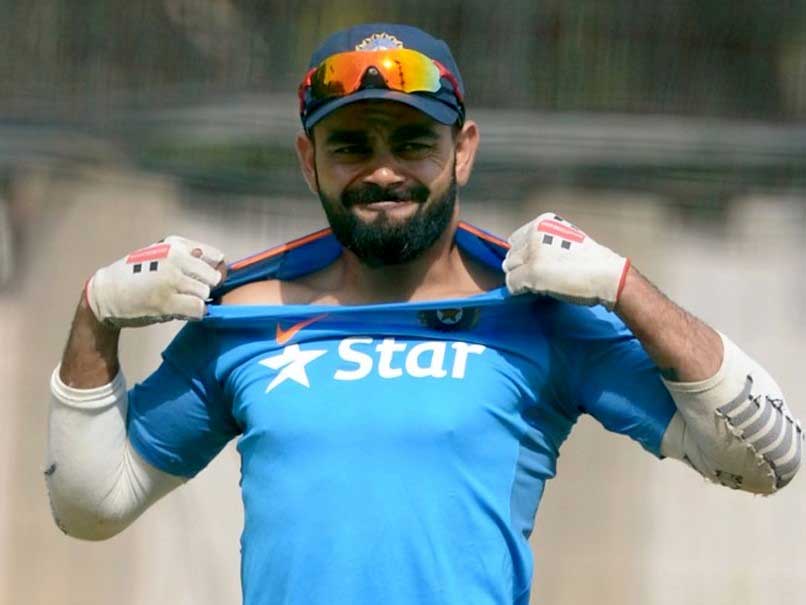 Virat Kohli has scored fourth most one-day international centuries in history.
© AFP
Team India, led by Virat Kohli, arrived in England on Thursday ahead of their title defence of the ICC Champions Trophy. The tournament which begins on June 1 and will see India play Pakistan in their opening match of the tournament on June 4. Before that, India will be playing two practice matches before the proper tournament. They take on New Zealand in the first practice match on May 28 and then face Bangladesh in the second warm-up game on May 30. However, India has not played 50-over cricket since beating England 2-1 in a thrilling three-match series in January.
As per an ICC press release on Thursday, Kohli said, "I am very excited to be playing as captain in my first major ICC competition. As far as the team goes, we won last time because our fast bowlers did very well, our spinners were strong and our opening batsman did well."
"They were the main three factors. This year the team is a lot fitter, the cricketers are a lot more mature because that was a very young group four years ago. It has gained a lot of experience in the last three or four years. I love the tournament because it represents a challenge from the (word) go.
"In the ICC Cricket Wold Cup you have a league and a lot of games to play but here it is group games and then either the semis or you are out."
Kohli's 50-over form in the past 12 months is nothing short of exemplary, with an average of over 90 - while he already has the fourth most one-day international centuries in history. But he struggled to find his best form in England three years ago, averaging less than 20 across five Test matches.
"If you talk about the longer format of the game then I did not do well here three years ago," the Indian skipper said.
"I was not able to contribute to the team and I want to succeed, although not to prove a point. It motivates me further to come back and do better.
"For me it is a game of cricket. From then to now, I have shown I am strong mentally. England brings a lot for challenges for a batsmen and I want to overcome them personally for my satisfaction at the end of my career.
"From that point of view, it is exciting for me."
Kohli may be the star of the team these days, but Yuvraj and Dhoni still play a major role. And Kohli expects former captain Dhoni to flourish in this tournament.
"We needed to strengthen our lower middle order contribution. Too much burden was on MS," he said.
"He was not able to express himself. But now we are balanced, we have good fast bowlers, depth in batting and the series against England [In January] sealed it for us.
"We are in a good head-space going into this tournament."