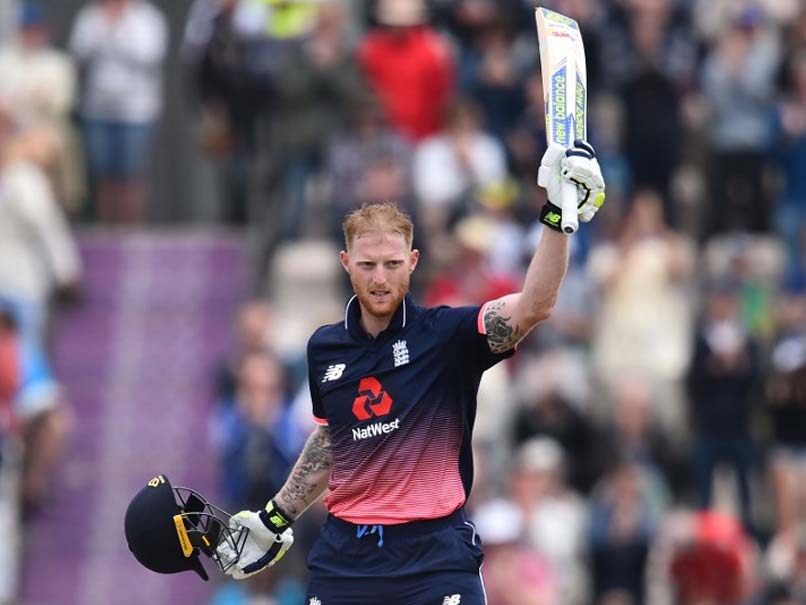 Ben Stokes will be among the players to use new bat sensors during the Champions Trophy.
© AFP
England batsmen Jason Roy, Alex Hales and Ben Stokes will be among the players to use new bat sensors during the ICC Champions Trophy 2017, starting June 1. The censors, made from technology developed by Intel, will be placed on top of the bat handle, and will provide a player's bat speed and angle of back lift. The main aim of bringing in the technology into the tournament is to both provide more information to television audiences and, longer term, develop a coaching aid.
Former England captain Nasser Hussain told a news conference at The Oval: "How many times have we spoken about people having 'fast hands' or 'great bat speed'?
"But what does that mean? We've never quantified it," Hussain said, speaking ahead of the Champions Trophy opener between England and Bangladesh at The Oval on Thursday. He added that he would have benefitted had this technology been available in his career.
"When I first played for England, I had never really seen myself on television. I remember playing in Jamaica, getting out and walking through the hotel lobby and Geoffrey Boycott shouting at me 'Hussain, you'll never get any runs with that open bat face'.
"Something like this can show you the exact angle of your bat."
Other innovations at the Champions Trophy include the use of high-technology drones to provide more in-depth pitch analysis and a virtual reality system that allows fans to experience what it's like to face the world's best bowlers.
The International Cricket Council chief executive David Richardson, speaking alongside Hussain, welcomed the developments by saying: "If the technology is available to enhance and amplify the cricket experience, over the years we've shown a real willingness to trial and support it.
"Our long-term vision is to make cricket the world's favourite sport and really there's only one way to achieve this -- to keep the fans engaged and interested in the game." The former South Africa wicket-keeper added: "That's all about offering the fans premium content and embracing technology."
(With AFP inputs)