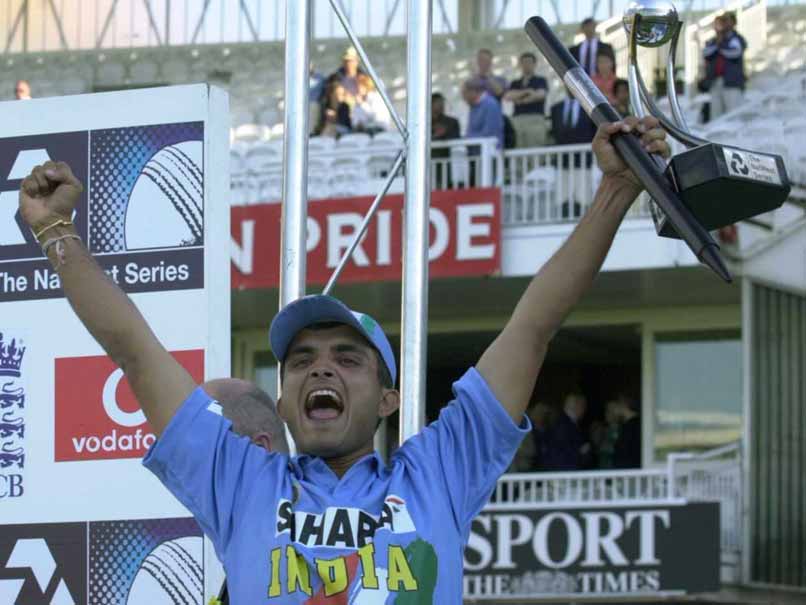 Michael Atherton took Dada back to the shirtless NatWest days.
© AFP
Former India captain Sourav Ganguly's shirt-waving celebration from the dressing room balcony at Lord's in 2002 is one of the iconic moments in the history of Indian cricket. Fifteen years since that memorable moment, the vision was revisited during the ICC Champions Trophy 2017 match between India and Sri Lanka at the Kennington Oval. Former England captain Mike Atherton spotted Andrew Flintoff in the ground. Atherton instantly turned to fellow-commentator Ganguly and said: "Flintoff in the ground. Don't take off your shirt and start waving it around, Sourav. He took off his shirt once and forced you to do it at Lord's. One of the worst sights at home of cricket."
Ganguly wasn't particularly amused, it seems. "You think so?" was his response.
Ganguly's shirt-waving celebration was in response to Flintoff. The English all-rounder had celebrated by pulling off his shirt after England won an ODI match against India at Wankhede Stadium in Mumbai earlier in the same year.
So when India registered a thrilling two-wicket win over England during the NatWest final at Lord's, Ganguly also decided to take his shirt off to celebrate the victory.
India went down to a big loss to Sri Lanka which has thrown Group B wide open.
India will now have to beat South Africa in their last group match on June 11 and Sri Lanka face a must-win contest against Pakistan a day later in quest to qualify from the semi-finals.