Story Progress
Back to home
Japan Junior Hockey Team Shocked After Being Threatened by Goons in Lucknow
According to sources, the Japan team for the junior Hockey World Cup has informed their embassy about the traumatic incident of goons stopping their bus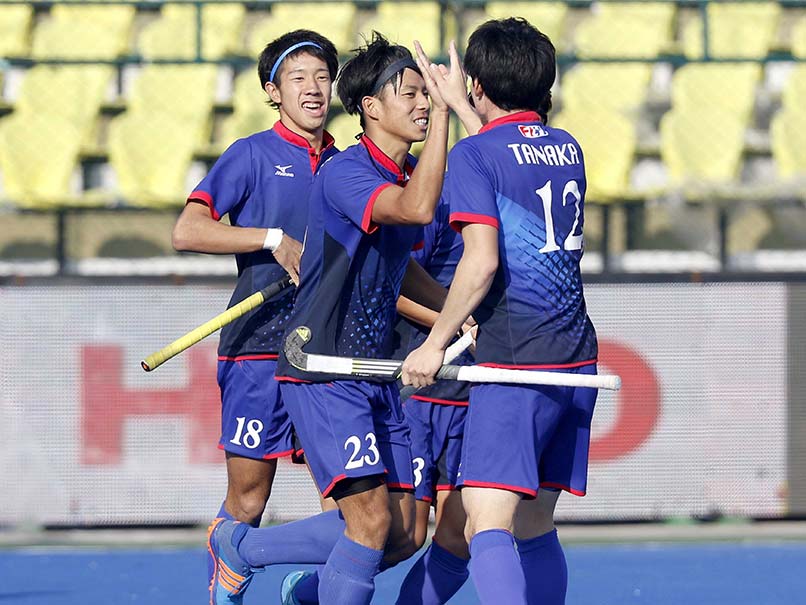 The Japanese hockey team during their match against Spain in Junior World Cup.
© Hockey India
Highlights
The Japanese hockey team's bus was stopped by goons

They were returning from a Junior Hockey World Cup match

They were let off after local police arrived
Lucknow:
The Japan team, participating at the junior hockey World Cup, were left shocked and tensed after some goons stopped their vehicle and pointed rifles at the driver following a minor incident in Lucknow.
According to sources, the Japan team has informed their embassy about the traumatic incident.
"The Japanese players and team officials were shocked and looked tense. They heaved a sigh of relief after the youths left and the bus started moving again," said an official assisting the team's logistics here.
On Friday, when the Japan team was returning to their hotel after their 1-4 defeat to Spain in the Junior Men's Hockey World Cup at the Major Dhyan Chand Stadium, they were waylaid by youths, who were offended that the team bus driver had the audacity to overtake their vehicle.
According to an eyewitness account, an SUV (UP 32 GP 8850), bearing the flag of a political party, overtook their bus near the Khurram Nagar crossing and intercepted the vehicle ferrying the Japanese team.
Those in the SUV chased the bus of the Japanese team and parked their vehicle forcefully in-front of the team's bus.
All the teams participating in the event have been provided police escort but the escort deputed for the security of the Japan team got separated from the team bus due to heavy traffic.
The incident was resolved after nearly 20 minutes following the arrival of local police at the spot.
The FIH has, however, brushed aside the issue, terming it as a minor traffic problem.
Promoted
The incident comes as a huge embarrassment for the Akhilesh Yadav-led Uttar Pradesh government as the tournament has been held under the state's aegis and has been named a 'Uttar Pradesh Junior World Cup Lucknow 2016'.
The incident comes ahead of the UP Assembly elections scheduled for February 2017.
Topics mentioned in this article