Story Progress
Back to home
Blog: Formula 1 - Shock Retirement Of Nico Rosberg Stuns Racing Fraternity
Nico Rosberg wanted to emulate his father, Keke Rosberg, which he achieved. Now it's time for him to put up his feet and watch the show... which goes on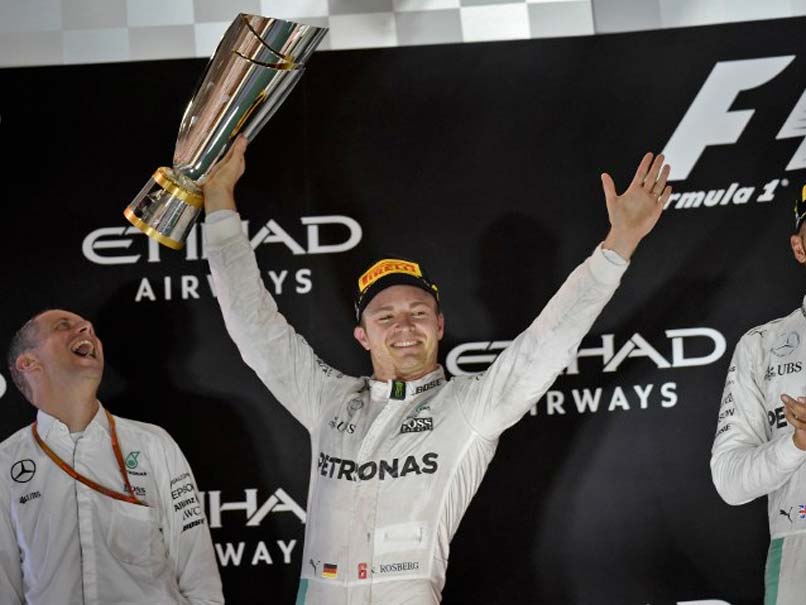 Nico Rosberg won the 2016 Formula 1 World Championship on November 27.
© AFP
Highlights
Nico Rosberg's shock retirement has stunned the racing fraternity

Rosberg won the 2016 Formula 1 drivers' championship

He announced his retirement just five days after winning the title
Reigning Formula 1 champion Nico Rosberg stunned the world by announcing his retirement from the sport just five days after winning his first title. The entire motorsports community, including his Mercedes team, was shocked. But the decision needs to be looked at objectively by first asking, when is the time right for a sportsperson to retire?
The answer is: when he or she is at the absolute pinnacle of his or her sport. When there is no more that they can possibly achieve or aspire to achieve. That is exactly why the 31-year-old German's decision is a sound one.
From the 2013 season onwards Rosberg has been partnered at Mercedes with Lewis Hamilton and from the next year, they have had the best cars on the grid. Rosberg had every right to believe that he would have an advantage over Hamilton as he was the senior in the team (having driven for Mercedes from their inaugural season). In addition, he had proved himself a better driver than his previous team-mate, seven-time world champion Michael Schumacher.
However, this simply didn't happen. Rosberg was outdriven by Hamilton in every season at Mercedes, arguably even in 2016. Rosberg's desperate on-track manoeuvres and tactics have led the spectators to boo him.
It has all been too much for him. Rosberg knows that the effort he took to beat Hamilton could not be repeated. After qualifying at Abu Dhabi this year he said that he couldn't match Hamilton's pole time and I believe that Rosberg has felt this way too many times.
Rosberg held a 43-point lead over Hamilton at the beginning of the season, only to see that fall to a 19-point deficit half-way to the summer break. After qualifying nearly half-a-second slower than Hamilton at Monza, Rosberg looked defeated. We must credit to his resilience as he found enough form to carry on and win the world championship. But it's all taken a toll on him and his popularity.
Even when Rosberg was 43 points ahead, the bookies still gave Hamilton better odds of becoming a four-time champion.
I think in the end, it was Hamilton that broke Rosberg. How could he continue to compete as an unpopular team mate to the superstar, Lewis Hamilton? The answer was he couldn't, not any more. Rosberg wanted to emulate his father, Keke Rosberg, which he achieved.
Now it's time for him to put up his feet and watch the show... which goes on.
Promoted
(Prakash Nair has been an avid Formula 1 fan for the last three decades. He represented India in the Nissan GT Academy in 2014.)
Disclaimer: The opinions expressed within this article are the personal opinions of the author. The facts and opinions appearing in the article do not reflect the views of NDTV and NDTV does not assume any responsibility or liability for the same.
Topics mentioned in this article