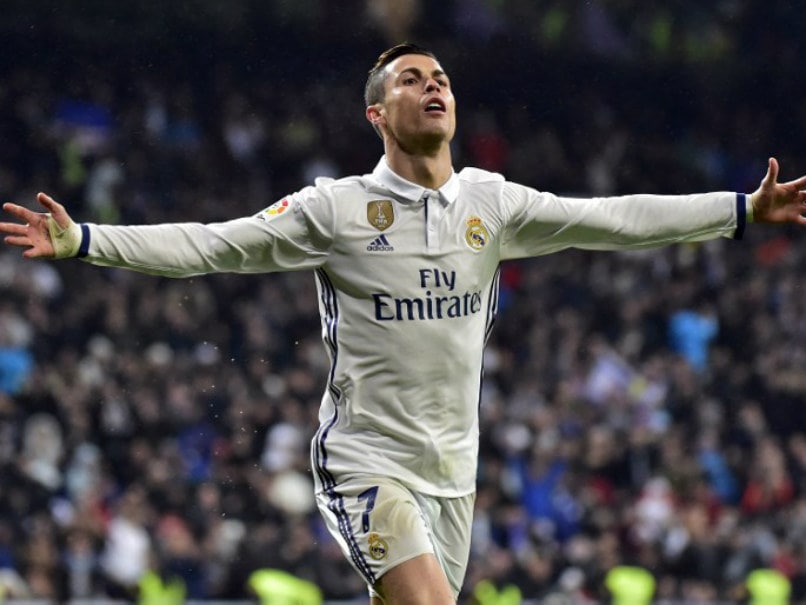 Real Madrid superstar Cristiano Ronaldo might be visiting India.
© AFP
Will Real Madrid superstar Cristiano Ronaldo be coming to India? That's the question football fans have been asking since reports have circulated that the Portuguese forward could be coming for the FIFA Under-17 World Cup draw in Mumbai on July 7. While the World Cup is still five months away, the All-India Football Federation (AIFF) is trying to garner as much attention as they can and are reportedly in talks with Ronaldo's representatives. "We are talking to Portugal Football Federation. We also are trying to interact with Ronaldo's agent. If he is free on that particular day, he will be gracing the U-17 World Cup draw function in Mumbai on July 7," AIFF president Praful Patel was quoted as saying in a Hindustan Times report.
Ronaldo had recently celebrated the 100-million-follower mark on Instagram by going live on the social site. He had become the first sportsperson to reach the mark.
In the video, Ronaldo had mentioned certain countries he wanted to visit and India had been on the list.
"India is a place that I wanna go soon (sic)," he had said, answering an Indian fan's question.
But the question is, will he be available to visit India during that time? Ronaldo's season at Real Madrid will end on June 4 when they play Juventus in the Champions League final. His next assignment will be the Confederation Cup 2017, from June 17-July 2, for which he will be travelling to Russia.
While Barcelona great Carlos Puyol will be in India for the launch of ticket sales of the U-17 World Cup and other promotional activities related to the event, the question is, will the 'World Player of the Year' also be joining the festivities?
The U-17 World Cup starts on October 6 and will end on October 28 with the final to be held in Kolkata.