Story Progress
Back to home
Pressure on Claudio Ranieri Inevitable, Says Sevilla Manager Jorge Sampaoli
Claudio Ranieri's Leicester City will travel to Seville for the first leg of their Champions League Round of 16 tie on Wednesday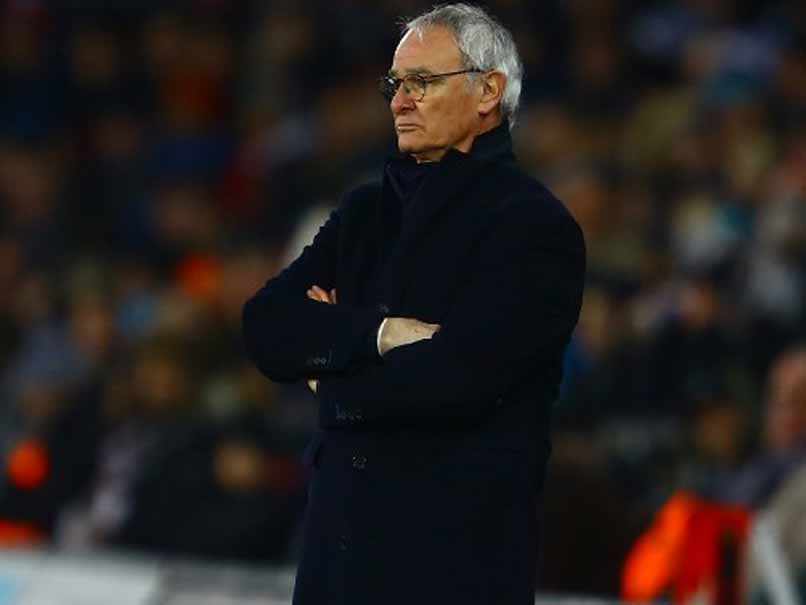 Claudio Ranieri's Leicester City have struggled in the Premier League this season.
© AFP
Highlights
Jorge Sampaoli has said that pressure on Claudio Ranieri is inevitable

Sampaoli's Sevilla will take on Ranieri's Leicester in Champions League

The first leg of their Round of 16 clash is on Wednesday
Sevilla manager Jorge Sampaoli has said that the increasing pressure on his Leicester City counterpart Claudio Ranieri is hardly surprising, given the English side's recent slump in the Premier League. Speaking ahead of the two teams' Round of 16 clash in the Champions League, Sampaoli said that 'time waits for no one', while acknowledging that Leicester will still be a formidable side to play against in their upcoming match. Leicester, who had finished at the top of their group, will travel to Seville for the first leg of the tie on Wednesday.
"Now no one talks about the team that won the league in an incredible and historic way, but of the present when they are not playing well and fighting against relegation," Sampaoli said on Tuesday.
"Common sense would say that someone who achieved so much from a team with so little can turn the situation around, but time waits for no one, not even someone as good as Ranieri who won the Premier League."
Leicester have been flirting with relegation in recent weeks, while Sevilla, in contrast, are flying high in the La Liga, where they are currently in the third play.
Despite their contrasting forms, Sampaoli has warned his side against complacency, given Leicester's brilliant showing in the group stages in the debut campaign in the Champions League.
And the Argentine also highlighted a 4-2 win over Manchester City in December as a warning that Leicester are still capable of raising their game on the big occasion.
"They went through comprehensively as winners of their group and in a tie of two games they will be a very tough test for us," added Sampaoli.
Leicester striker Jamie Vardy scored a hat-trick in that victory over City, but the England international hasn't netted in nine games since.
However, Sampaoli believes he still poses the major threat to Sevilla's chances of reaching the quarter-finals for the first time in the Champions League era.
"Vardy was decisive last year and his lack of goals explains Leicester's current problems. When Vardy starts scoring we will once again see the Leicester that are extremely dangerous."
Leicester's disastrous form continued with an embarrassing 1-0 defeat to third tier Millwall in the FA Cup on Saturday.
However, Ranieri is set to recall a host of first team regulars after making 10 changes with the likes of Vardy and Riyad Mahrez set to return.
And German goalkeeper Ron Robert Zieler is hoping Leicester can take advantage of their status of underdogs against a side with far more European pedigree having won the Europa League in each of the last three season.
"We'll be an underdog, especially how we're not performing to the levels that we want to," Zieler told Leicester's website.
"For a few people, we are the underdog, but that doesn't have to be bad for us.
"Sevilla have not only done well this season, they have been fantastic in Europe over the last couple of seasons.
"They've got a lot of quality players in their squad, but that's what you expect in the Champions League."
(With inputs from AFP)
Topics mentioned in this article