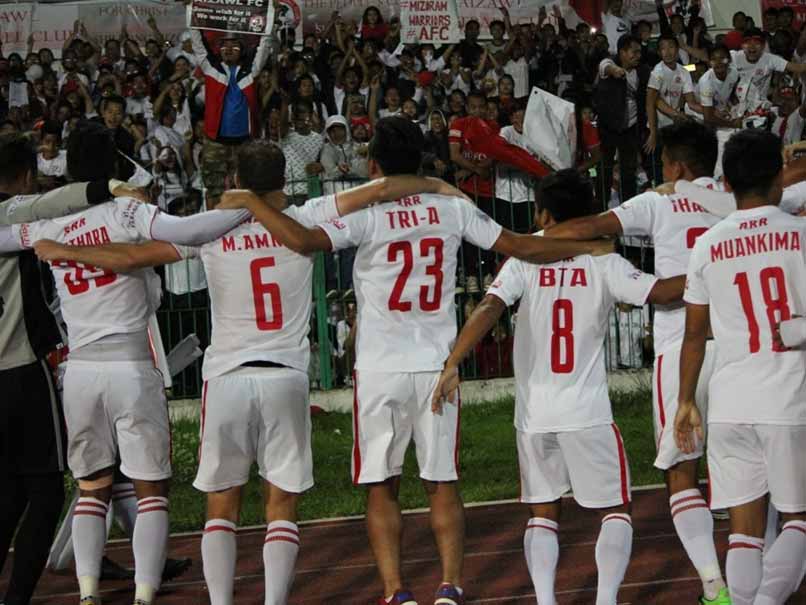 Aizawl FC won the I-League this season in a remarkable fashion
© AIFF
Aizawl FC, a hitherto little-known club from a remote corner of the country with a shoe-string budget, were on Sunday crowned I-League champions in one of the most remarkable achievements in Indian football history. It was, in fact, the Leicester City moment of Indian football as the Aizawl side turned their fortunes around in just a matter of a year after they were on the verge of relegation from the I-League last season. Aizawl would not have played at all in the I-League this season as they finished eighth last year but after a few Goan sides pulled out of the country's top-flight league, they got a lifeline to stay afloat.
World football governing body FIFA President Gianni Infantino has congratulated Aizawl FC for winning the I-League title.
In a letter to All India Football Federation President Praful Patel, Infantino said, "It gives me great pleasure to send my warmest congratulations to Aizawl FC for their first ever league title."
"This title is the result of the determination of everyone involved and my congratulations go to the players, the coach, the administration, the entire technical and medical staff as well as the fans for this great achievement," Infantino wrote.
"On behalf of the entire football community, I would like to thank Aizawl FC and your association for helping to spread the positive message of football," he added.
Aizawl FC are slated to take on Chennai City FC in the second match of the Federation Cup 2017 on Sunday.
(With PTI Inputs)