Story Progress
Back to home
Why I-League Champions Aizawl FC Are Threatening To 'Fast Unto Death'
The I-League champions have tweeted that they will take action if they are denied a spot in the proposed merged league.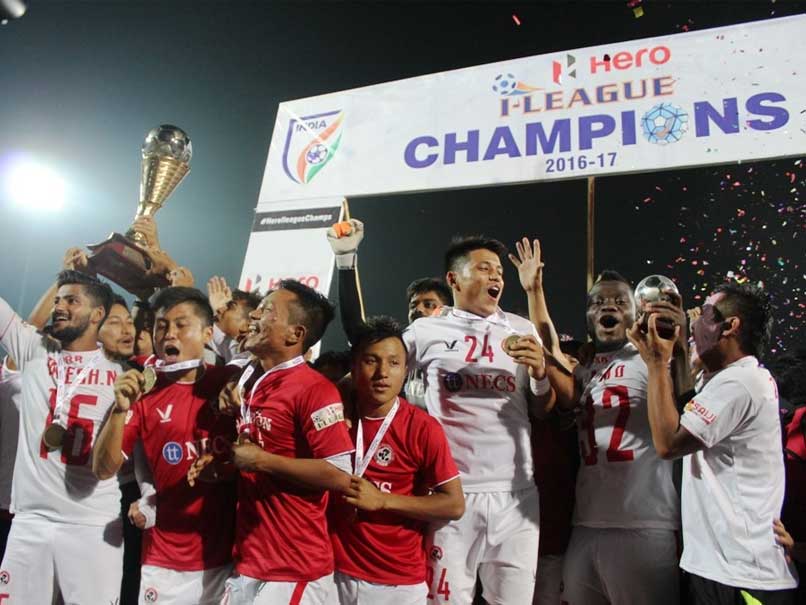 I-League champions Aizawl FC can find themselves relegated next season.
© AIFF
Highlights
Aizawl FC won the I League last weekend

There is a proposed merger of the ISL and I-League

Aizawl might not find a spot in the new merged league
Aizawl FC, a club that scripted a fairytale win in the I-League last week, is now threatening to 'fast unto death'. Why? Because they find themselves in a bizarre position where they might be relegated to the second division next season. There is a plan by the All India Football Federation (AIFF) to merge the I-League and the cash-rich Indian Super League (ISL) and its unlikely the small club from Mizoram will make the cut in the expanded league. The AIFF is planning to retain the eight ISL teams and a handful of the I-League teams in the new set-up.
Aizawl FC stated on their official Twitter handle: "Aizawl FC has submitted its formal claim to AIFF to continue in the top league even after proposed merger of the existing top league with ISL."
Aizawl FC has submitted its formal claim to AIFF to continue in the top league... pic.twitter.com/Z43cHEV0OA

— Aizawl Football Club (@AizawlFC) May 2, 2017
They would approach the Prime Minister and the Asian Football Confederation if the club did not get a 'positive response' from the AIFF, they said.
"If all these steps fail, the club ... will resort to worldwide protests, sitting demonstrations near AFC/FIFA offices, picketing of AIFF Office, mass hunger strike/fast unto death protests," the club added.
AIFF secretary Kushal Das said that the reigning champions may have to play in the second division next season.
Promoted
"Look, even if Aizawl FC do not play in the country's top league, it doesn't mean that the road ends for them," Das said in an interview to DNA.
"They can still play in the second division, and continue to grow their club there. We will show even the second division matches live on television."