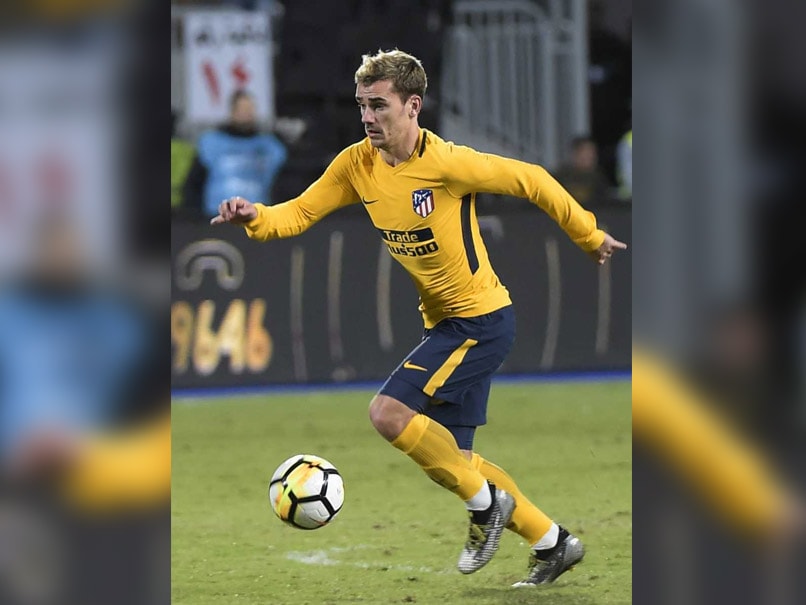 Atletico Madrid's French forward Antoine Griezmann controls the ball in this file image
© AFP
Barcelona issued an official statement quashing reports that suggested Atletico Madrid star Antoine Griezmann will move to Camp Nou in the summer.
"FC Barcelona strongly denies the information that has appeared over the course of the last few hours in different media regarding Atletico Madrid player, Antoine Griezmann, and an alleged deal with our club," the Catalan football giants said in the statement. 
"FC Barcelona expresses its objections in the face of these events and reiterates its full respect for the institution of Atletico Madrid."
Earlier reports by the Sport said, the club have already agreed a deal with the Frenchman and have a secret pact with the forward.
Barcelona have been scrambling to add high-quality players to their squad since Paris Saint Germain lured Brazilian star Neymar to France in a world record signing in August. Philippe Coutinho joined from Liverpool this month in 180-million-euro (220 million dollars) deal.
Brazilian born Spain strker Diego Costa joined Atletico from Chelsea in September, and has proved to be the club's star performer since his debut two weeks ago. Barcelona, whose star performers Lionel Messi, Luis Suarez and Andres Iniesta are all in their thirties, signed Ousmane Dembele from Borussia Dormund for 105 million euros last summer, but the French 20-year-old has only just returned from a hamstring injury.
Meanwhile, Mundo Deportivo reported that Barcelona have reserved the No.7 shirt for Griezmann.
(With Inputs From Agencies)