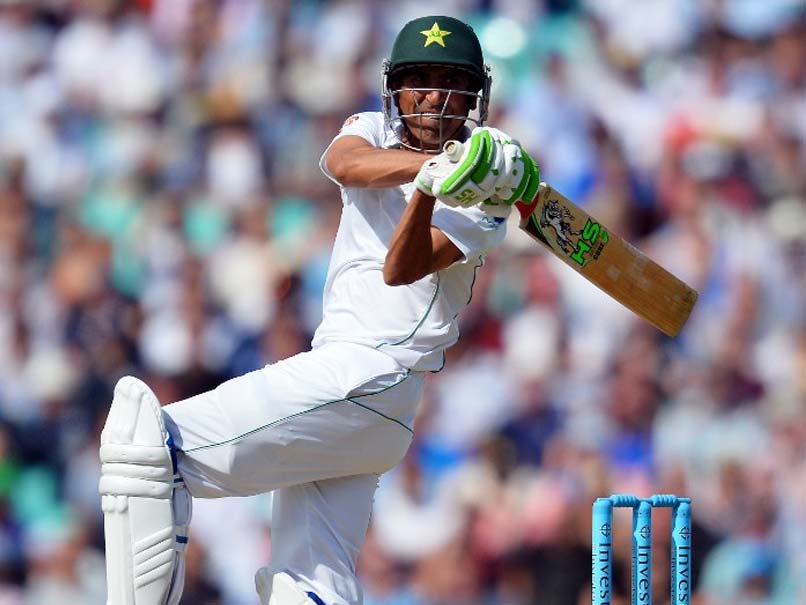 Younis Khan has 9,977 runs in 115 Test matches for Pakistan.
© AFP
The stylish right-hander was caught in the deep off spinner Nathan Lyon for 13 to be 23 runs short of becoming the first Pakistan batsman to reach 10,000 Test runs.
The 39-year-old has 9,977 runs in 115 Test matches.
Younis, who has played a key role in Pakistan's Test side in recent years, said he wants to bat on for Pakistan if "they want me."
"It all depends on my team and what they want. That's the main thing for me," Younis told reporters after scoring his 34th Test ton.
"It's not about that I'm near 10,000 runs which will be a big achievement as a Pakistani.
"If you see that list there is no Pakistani who has achieved 10,000 runs so it all depends on my team and depend on PCB (Pakistan Cricket Board) and how they want me," he further added.
Pakistan have been completely outplayed on this tour by Steve Smith's side.
The third Test was no different as the Aussies crushed Pakistan by 220 runs to sweep the Test series 3-0.
Misbah-ul-Haq's side was dismissed for 244 just before tea on the final day.
It was Pakistan's 12th straight Test defeat in Australia.
(With inputs from AFP)