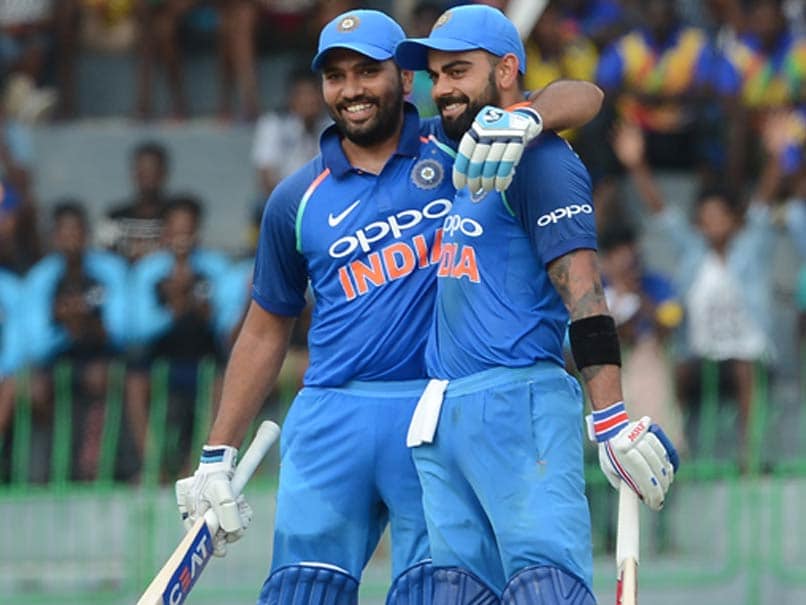 Rohit Sharma uploaded a video on Twitter.
© AFP
India opener Rohit Sharma played a pivotal role in India's dominance over Sri Lanka in the five-match One-day International (ODI) series and a lone Twenty20 International which ended on Thursday. India won all the ODIs and T20 without much resistance and are ready to take on Australia later this month. Rohit, who did not get a chance to feature in the Test squad, played important knocks for the visitors in the ODIs. In total, the right-handed batsman scored 302 runs in the series as the Men in Blue swept Sri Lanka 5-0 with ease. In a video uploaded on Twitter, Rohit Sharma spoke about the Sri Lanka tour and thanked his fans for all the support.
"What an amazing journey this has been for all of us. We are going back home undefeated and that is never easy, doesn't matter which country you play in as this shows the character that the team has. We have a great bunch of players and support staff who are willing to work hard and give everything they have," he said.
September 6, 2017
"...and we look forward to Australia now," he signed off.
India, after sweeping the islanders 9-0 across all formats, became the first visiting team to do so. Applauding Team India on their victory, Sri Lanka interim coach Nic Pothas said, "You look at their team and they are very All Black-like. There's a lot of respect for the facilities and there's a lot of respect for the opposition. They are very ruthless in the way they go about their work. Their work ethic is immense. They are what a lot of teams aspire to be. The most important thing for us is learning from our mistakes, but most importantly: learning from them."