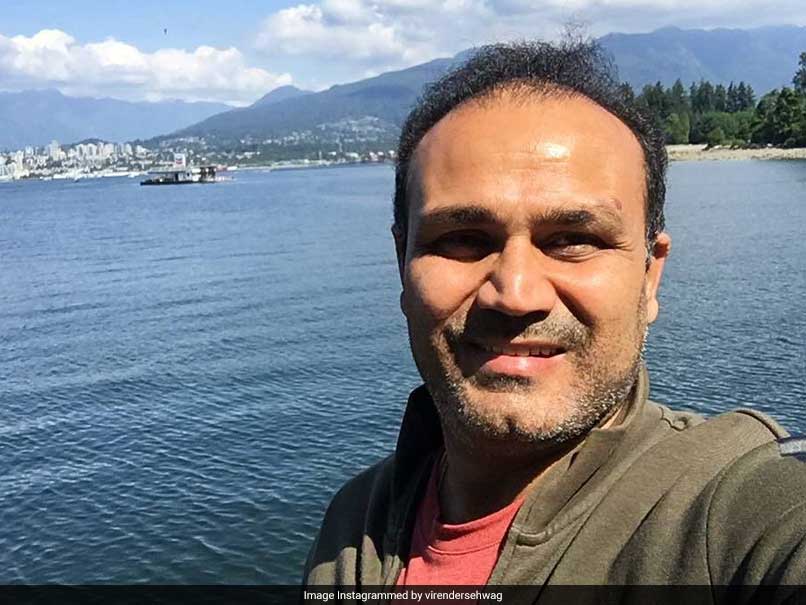 Virender Sehwag is now one of the most entertaining commentators.
© Instagram
Former India opener Virender Sehwag has made a name for himself in the world of social media, with his tweets garnering a lot of attention. Just like he enthralled everyone with his stroke-play in his heydays, Viru has adopted a carefree approach on Twitter. Sehwag tweeted on Friday to sum up the way he played his cricket throughout his life. Known to be an attacking player, Sehwag never needed a second invitation to jump onto a loose ball and smash it away within a blink of an eye.
It is not always the words we say, that have the biggest effect. It is usually how we say them.

— Virender Sehwag (@virendersehwag) October 6, 2017
Similarly in cricket, it is usually not a poor delivery that has an effect, it is usually how we smash them :) https://t.co/36iCwFHrp5

— Virender Sehwag (@virendersehwag) October 6, 2017
The Indian opener had given a lot of sleepless nights to a lot of bowlers all around the world and retired as one of the most successful openers to have ever played for India in Test matches. With 8586 runs in Test cricket, Sehwag was one of the most revered cricketers in his playing days, destroying attacks at will and scoring runs all around the globe.
The 38-year-old in the 2011 World Cup-winning squad and was an integral part of the Indian side that won the first edition of the T20 World Cup played in 2007.
After calling time on his career, Sehwag is now among the most entertaining commentators and his intriguing insights into the game continue to keep him in the limelight.
Just a couple of months back, he had applied for India's coaching job but lost out to Ravi Shastri, who was touted as the choice of skipper Virat Kohli. Shastri's appointment that was not unanimous, with former India captain Sourav Ganguly, a member of the Cricket Advisory Committee (CAC), strongly against the decision.