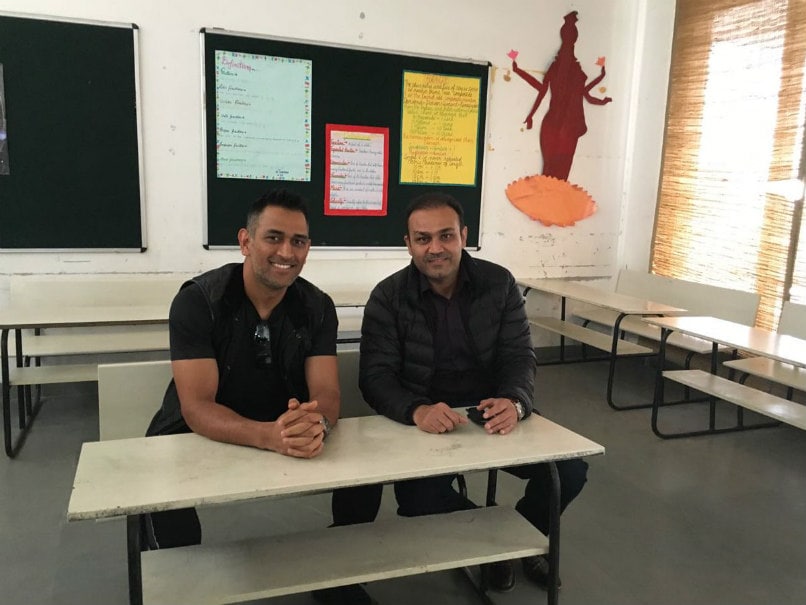 Virender Sehwag has now developed a cult following in the digital world.
© Twitter
Virender Sehwag, in his post retirement avatar, has retained all the qualities that made him one of the most entertaining batsmen to watch. Carefree and fearless, Viru has grabbed the attention of fans, be it on social media or in the commentary box. The former India opener is everywhere, including featuring in his own chat show. As such, he has now developed a cult following in the digital world, where fans scan his timelines on a daily basis for a much-needed dose of entertainment.
In a recent interview, Viru revealed that he intends to say and write the things he wants as the BCCI sword no longer hangs over his head. He truly doesn't hold back and his views have often divided public opinion right down the middle. Even during live TV shows, one is never really sure of what to expect when the mike is in Sehwag's hand.
An example of this was witnessed during the 1st India-Australia Test in Pune. During the cricket coverage, Sehwag took a cheeky dig at former teammate MS Dhoni, reported CricTracker.
"I heard that MS Dhoni is not answering calls on his phone," Sunil Gavaskar said during the interaction.
"If you are a Chennai Super Kings player, you will get an answer from him," remarked Viru.
Dhoni is known to not entertain phone calls even from teammates. Interestingly, even VVS Laxman failed to get through to Dhoni when he wanted to extend to him an invitation to his farewell dinner in Hyderabad.
Dhoni is also known for his proximity to former CSK players like Suresh Raina and Ravindra Jadeja. This is what perhaps prompted Sehwag to say what he did.
While the media has often reported about a rift between Sehwag and Dhoni, they seem to enjoy a warm equation. Recently, Dhoni even visited Sehwag's school and interacted with the students.