Story Progress
Back to home
Virat Kohli Supports Abhinav Mukund's Bold Message On Colour Bias
Abhinav Mukund stood up against colour discrimination and other cricketers have supported his message.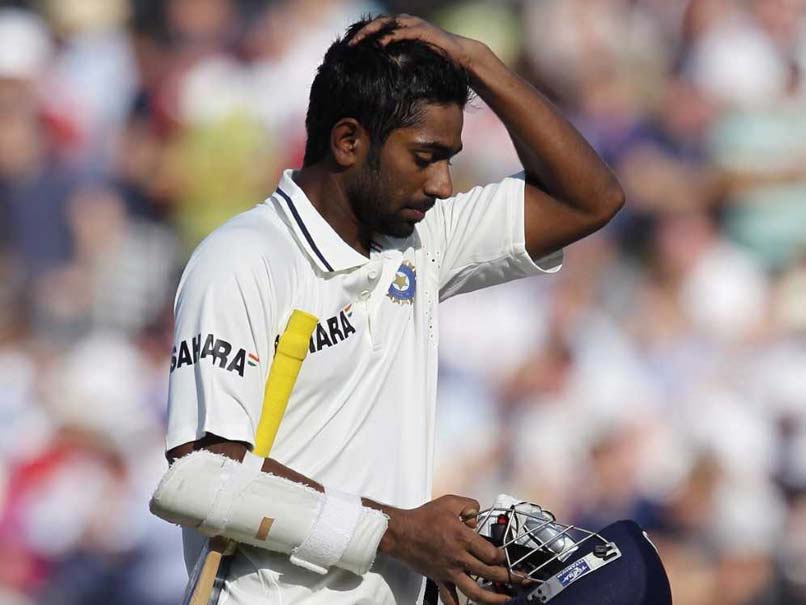 Abhinav Mukund took a stand on racism and colour discrimination.
© AFP
Highlights
Abhinav's post garnered support from cricketing fraternity

Badminton star Jwala Gutta also responded to Abhinav's post

Abhinav asked people to be comfortable in your own skin
Indian cricketer Abhinav Mukund's Twitter post, where he took a stand on racism and colour discrimination has received more than 2000 likes and has been re-tweeted over 1000 times. The post has not only received appreciation from fans but also garnered support from the cricket fraternity. Indian skipper Virat Kohli, all-rounder Hardik Pandya and Manoj Tiwary responded to the right-handed batsman's post. Badminton player Jwala Gutta too agreed with the post. Mukund, who played the first Test for India vs Sri Lanka at Galle, recalled the times when he became a victim of racism and thus made a plea to everyone to be "comfortable in your own skin".
Very well said Abhinav. 👌

— Virat Kohli (@imVkohli) August 10, 2017
August 9, 2017
Corrrrrectttt

— Gutta Jwala (@Guttajwala) August 10, 2017
Muk on point I love https://t.co/s6e4Xb5H7t

— hardik pandya (@hardikpandya7) August 10, 2017
"I have been travelling a lot within and outside our country since I was 15. Ever since I was young, people's obsession with my skin colour has always been a mystery to me. Any one who follows cricket would understand the obvious. I have played and trained day in and day out in the sun and not once have I regretted the fact that I have tanned or lost a couple of shades. It is simply because I love what I do and I have been able to achieve certain things only because I have spent hours outdoor. I come from Chennai probably one of the hottest places in our country and I have gladly spent most of my adult life in the cricket ground," Mukund stated in the post.
"Fair is not the only lovely or handsome guys! Stay true, stay focussed and be comfortable in your own skin," he concluded.
His statement evoked strong response from his fans, who praised him for sharing his thoughts on the subject. Bengal cricketer Manoj Tiwary tweeted, "Well said ABHINAV."
Well said ABHINAV

— Manoj Tiwary (@tiwarymanoj) August 9, 2017
Clarifying his post, Mukund tweeted, "Guys please don't turn this into something else,it has absolutely no connection to anyone in the team. It is mainly targeted at people Who have been posting abuses about colour and saying absolutely derogatory things about the tone of my skin. That s all !," he tweeted.
Read and learn, don't make it a headline cos its someone's emotion. https://t.co/AnN9EMofj2

— Ashwin Ravichandran (@ashwinravi99) August 10, 2017
"Please don't turn this into something political,I just wanted to make a positive statement hoping to make a change. That's all." Mukund has played seven Tests for India and is yet to make his ODI debut," he further appealed.
Topics mentioned in this article