Story Progress
Back to home
Abhinav Mukund's Powerful Message On Colour Bias Wins Applause
The batsman took to Twitter to take a stand against the scourge of colour discrimination.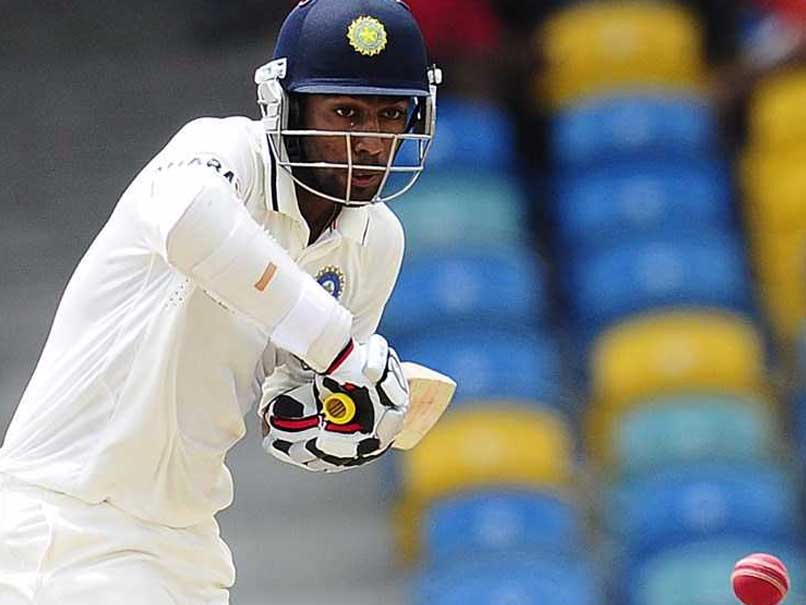 Abhinav Mukund is part of the Indian Test team that is currently touring Sri Lanka.
© AFP
Highlights
Abhinav Mukund posts a powerful message against colour bias

Mukund said "fair isn't the only lovely or handsome"

Mukund has played seven Test matches for India
It's no myth that racism and more specifically colour discrimination is a widespread social evil in our country. On Wednesday, Indian cricketer Abhinav Mukund decided to take a strong stand against this menace, posting a heartfelt message on Twitter. The left-handed batsman recalled the times he had been discriminated against and made a plea to everyone to be "comfortable in your own skin". The post received close to 2000 likes by the morning of Thursday and had been retweeted close to 1000 times.
Mukund, who played the first Test for India vs Sri Lanka at Galle, said that his message was not written to garner any sympathy but with the hope that it would change the mindset of people on the issue.
The Indian opener spoke about how people were always obsessed about his skin colour, "I have been travelling a lot within and outside our country since I was 15. Ever since I was young, people's obsession with my skin colour has always been a mystery to me. Any one who follows cricket would understand the obvious. I have played and trained day in and day out in the sun and not once have I regretted the fact that I have tanned or lost a couple of shades. It is simply because I love what I do and I have been able to achieve certain things only because I have spent hours outdoor. I come from Chennai probably one of the hottest places in our country and I have gladly spent most of my adult life in the cricket ground."
August 9, 2017
Support poured in from Twitter users and many highlighted the dangers of racial discrimination.
Perfect.. the obsession with fair skin is something that irks and disappoints.

— Maya (@Sharanyashettyy) August 9, 2017
sad to hear da. Stay focused, let that not disturb you! You know best, we all are proud of you!

— Parasaran Kumar (@paraasaran) August 9, 2017
Racial obsession of the worse kind. Far worse than the racial divide, which itself is despicable. Feels fury; no need for sorry for anyone.

— Jose Puliampatta (@JosePuliampatta) August 10, 2017
Truly agreeable bro.. here, always Skin comes first rather than skill ...anomaly

— Vignesh Raja (@49_Vigneshraja) August 10, 2017
Continue to grind it out in the sun more brother. Don't ever pay heed to color obsessed freaks. All strength to you :-)

— sathya subramanian (@pasupatirajesh) August 9, 2017
Pains to see a statement of this kind from you Abhi. Humans have become racial, You are destined to achieve greatness Darling keep grinding

— Saravanan T (@SaraarjunSt) August 9, 2017
On Thursday morning, Mukund tweeted again, saying that his post was not directed to any member of the Indian cricket team.
Guys please don't turn this into something else,it has absolutely no connection to anyone in the team. It is mainly targeted at people 1/2

— Abhinav mukund (@mukundabhinav) August 10, 2017
Who have been posting abuses about colour and saying absolutely derogatory things about the tone of my skin. That s all !

— Abhinav mukund (@mukundabhinav) August 10, 2017
Please don't turn this into something political,I just wanted to make a positive statement hoping to make a change. That s all.

— Abhinav mukund (@mukundabhinav) August 10, 2017
Mukund has played seven Test matches for India, scoring 321 runs with a best score of 81. He is currently on tour with the Indian team in Sri Lanka. AFter being a part of the playing XI in the first Test, Mukund was replaced by regular opener KL Rahul for 2nd Test.
Topics mentioned in this article