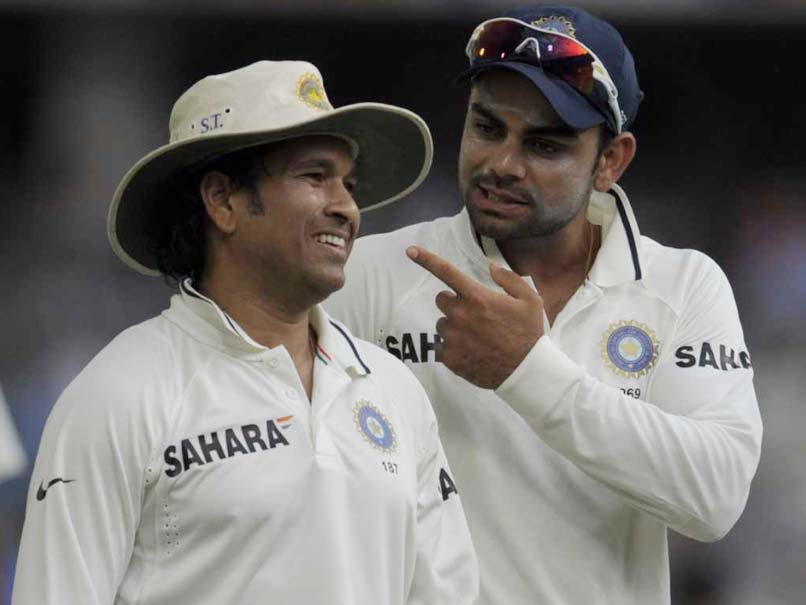 Jonty Rhodes said it is wrong to compare Sachin Tendulkar and Virat Kohli.
© AFP
Former South Africa cricketer Jonty Rhodes on Wednesday said it is wrong to compare Sachin Tendulkar and India captain Virat Kohli as they are both greats in their own way. During a function organised by Velammal Vidyalaya in Chennai to felicitate the school's achievers in the field of sports, Rhodes said he is not a great believer of records and doesn't like to compare players from different eras. "I am not a great believer in records and I don't like to compare players from different eras. They are wonderful players. Both are great in their own way. Tendulkar is Tendulkar and Virat (Kohli) is Virat," said the South African great.
Commenting on if Kohli could break Tendulkar's records, he said, "Tendulkar started at the age of 16 and played till the age of nearly 40, for almost 24 years and set several benchmarks. I don't know if Kohli can play for such a long time, given the demands of a modern-day cricketer."
On Kohli, he said, "Virat has started his career very well. His prolific run-scoring is incredible. He has made a lot of runs at a young age. Kohli must be just Kohli and should not be compared with Tendulkar."
Asked who was his favourite Indian fielder, the former South African cricketer, who is on the coaching staff of IPL team Mumbai Indians, said, "Yuvraj Singh and Mohammed Kaif were some of the better fielders around. Virat Kohli, he is ok. But Suresh Raina for me is the best fielder in India.
"He goes for the ball, regardless of whether he thinks he can get it or not. He reminds me a lot of a much younger Jonty Rhodes."
To a question if the future of Test cricket was at stake, Rhodes said, "In my opinion it is not Test cricket, but 50-overs cricket that is in trouble. T20 has changed the way the game is played now and Test cricket has become more exciting."
He said T20 cricket has improved the skills of the players in all three departments of the game.
"T20 has brought a change in the manner cricket is played these days. In Test cricket, they play with a lot of freedom now, there is no fear of failure," he said.
"When I was playing in the last century, batsmen used to struggle in the 90s. The nervous nineties they called it. There were several batsmen who got out in the 90s. Now, that is not the case. Some times, batsmen reach 100 from 94 with a single shot, a six. The players are very confident these days. I don't think Test cricket is in trouble. In reality, 50-over cricket is in trouble," Rhodes added.
Rhodes, who made a name for himself with his fielding exploits, is associated with TNPL franchise Ruby Trichy Warriors as a mentor.
(With PTI inputs)