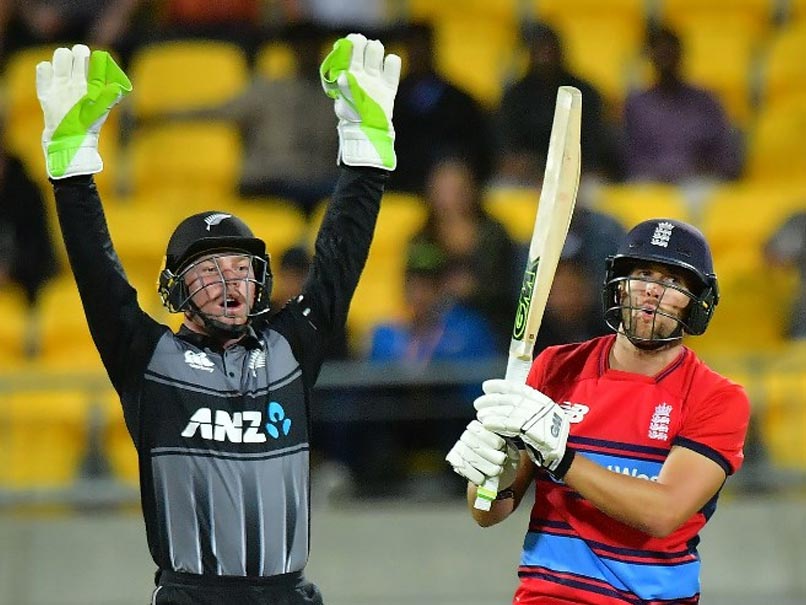 New Zealand face England in an all-or-nothing showdown on Sunday.
© AFP
The New Zealand cricket team is not dwelling too much on it's record Twenty20 loss to Australia and will look to regroup ahead of the virtual semi-final against England on Sunday. New Zealand are in the box seat to face Australia in the tri-series final, just needing a win to book their place. New Zealand beat England by 12 runs when they met earlier in the week setting up an all-or-nothing showdown on Sunday. Should England win the return match, then the side with the superior overall run rate will progress to the final against Australia.
New Zealand looked to have one foot in the final after Martin Guptill's spectacular innings helped them score a mammoth 243 for six on Friday. A rampant Australian side, however, was not to be denied, chasing the record target without much fuss.
Guptill described Friday night's loss to Australia as "disheartening" but quickly added: "We haven't really got a lot of time to dwell on it."
When Guptill was flailing away at the top of the New Zealand innings in Auckland, victory seemed certain, which would have made Sunday's clash with England in Hamilton a mere training exercise before Wednesday's final for which Australia had already qualified.
But after the big-hitting opener smacked 105 off 54 balls as New Zealand posted a seemingly daunting 243, Australia caned the New Zealand bowling to produce the highest run chase in Twenty20 history to win by five wickets.
Ben Wheeler was severely put away and had gone for 64 from 3.1 overs when he was forced out of the attack for bowling two waist-high no balls.
Senior bowlers Tim Southee and Trent Boult both went for more than 40 but Guptill refused to blame the attack for the dramatic defeat.
"I don't think you can really say that," he said.
"Australia came out and played extremely well and struck it well pretty much from ball one.
"To put 240 on the board and to lose the game, it's a little bit disheartening, but we haven't really got a lot of time to dwell on it, because we've got another game in two days' time, so it's a quick turnaround, and get out there on Sunday night."
(With AFP Inputs)