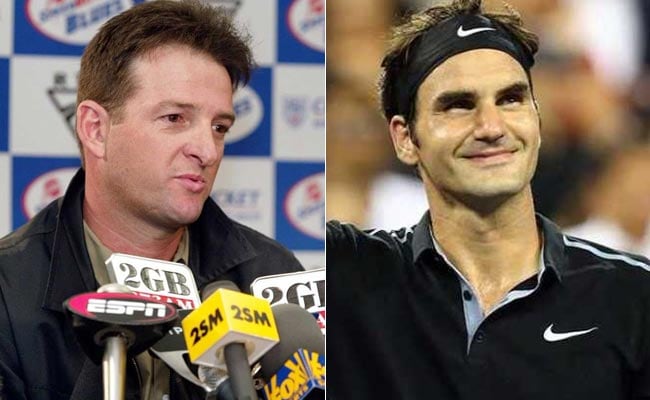 Roger Federer and Steve Smith
© AFP
Australia captain Steve Smith on Thursday likened Grand Slam champion Roger Federer to former Australian captain Mark Waugh. Calling Waugh his favourite cricketer, Smith said Federer and Waugh shared similar qualities in their respective sports.
"I kind of liken him a bit to Mark Waugh, who was my favourite cricketer growing up. He just made everything look so easy and effortless. I see similarities in the way that those two go about their business in the respective sports. I think he'd be very stylish and just make it look easy", Smith was quoted as saying by ESPNCricinfo.
Smith also stressed on how tennis helped him adapt to his game, learning the nuances of the sport and applying it to cricket.
"I loved playing tennis and I still love tennis. I watch it quite a lot. Roger Federer is my favourite, which is pretty well documented, but I always loved playing growing up. It was a way to be competitive", he said.
Earlier, Smith refuted claims suggesting that he has too much say in selection of teams in Australia. The Australian captain dismissed talk of "picking my mates" and called it "absolute garbage". Smith came under heavy scrutiny after veteran batsman Ed Cowan was dropped in favour of Daniel Hughes in New South Wales' opening Sheffield Shield game. The call to elevate Hughes raised eyebrows and questions were asked over Smith's influence with national team selection.