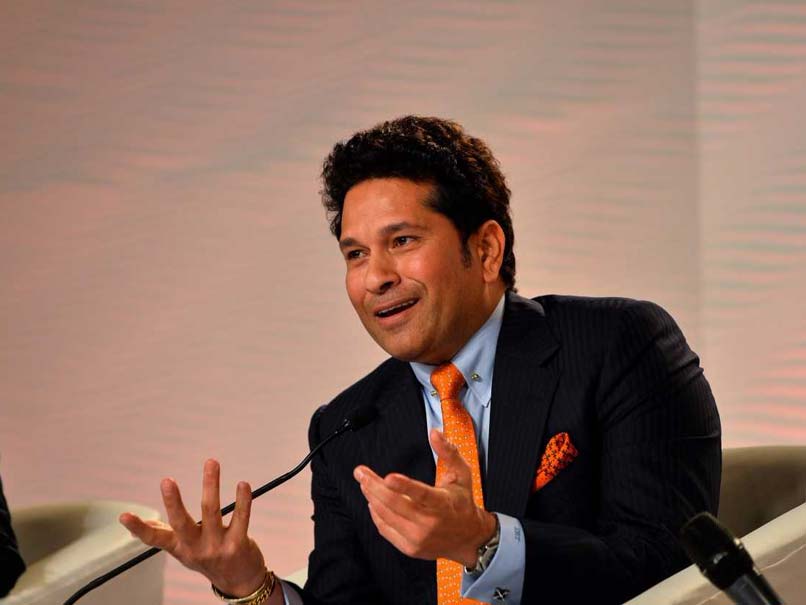 A tweet from Sachin Tendulkar informed fans that music is an important part of his life.
© AFP
A tweet from Sachin Tendulkar on Sunday informed fans that music is an important part of the cricket legend's life. The master blaster, who had created magic on the field in his 24-year long illustrious career, took to micro-blogging site Twitter to share a picture with iconic British singer Barry Gibb. He captioned it, " I was only 4 yrs old when #StayinAlive released. @GibbBarry your songs have always struck a chord with me!" Gibb is a British singer, songwriter and producer. The legendary music maestro rose to fame as a co-founder of the group Bee Gees.
The Bee Gees is one of the most commercially successful and critically acclaimed groups in the history of music. According to the tweet, Tendulkar started listening to them when he was four.
Tendulkar also discussed the song "Stayin' Alive" in his tweet. It is a disco song by the Bee Gees. The song was written by the group members - Barry, Robin, and Maurice Gibb. It was released in December 1977.
With 15971 runs in Tests and 18426 runs in ODIs, Tendulkar, who made his international debut on November 14, 1989 in Karachi (Pakistan), retired from the game in 2013.
Among many records he's made over the years, Tendulkar was the first player in history to score a ODI double century.
In ODIs, Tendulkar has 154 wickets, including two five-wicket hauls.