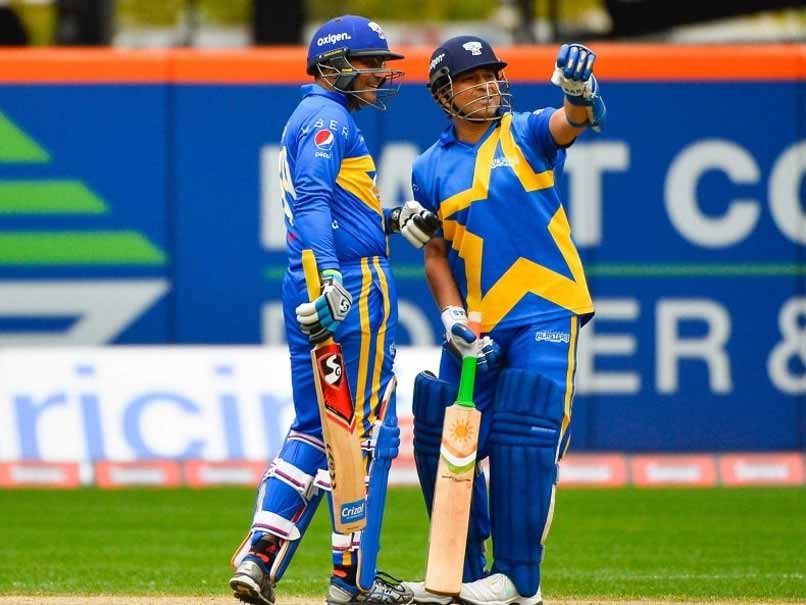 Sachin Tendulkar and Virender Sehwag indulged in some Twitter banter.
© AFP
The Virender Sehwag-Sachin Tendulkar partnership was widely regarded as among the most destructive in ODI cricket history. The two right-handers dominated bowlers all over the world and propelled India to the final of the 2003 ICC World Cup. In 93 innings, the duo scored 3919 runs at an average of 42.13 with 18 fifty-run and 12 hundred-run stands. An opening partnership of 182 runs was their highest. Sehwag's aggressive and carefree attitude helped ease off the pressure from Tendulkar. In a sense, batting brilliance of the duo up top helped India emerge as a strong ODI team under Sourav Ganguly.
After the retirement of the two superstars, fans rarely get to see them together. Most interactions between Tendulkar and Sehwag are restricted to media commitments during cricket matches. Hence, it was wonderful to see Tendulkar and Sehwag spend time together in Delhi.
Viru took to Twitter to share the details of this 'darshan' with his fans and followers. Tendulkar too indulged in some banter with his former batting partner.
This delightful exchange between the iconic cricketers, however, left Indian cricket fans absolutely mesmerised.
Sehwag often refers to Tendulkar as 'God ji' on the social micro-blogging site. The two have remained close friends even after stepping away from the Indian cricket team's dressing room. Tendulkar recently visited Sehwag's school to inspire the students. This is one partnership that has continued even off the field.