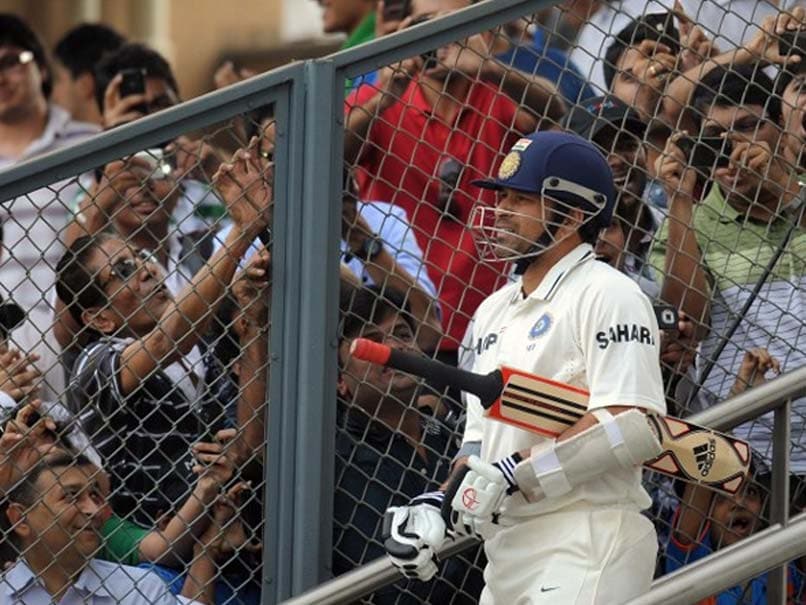 Sachin Tendulkar retired from Tests in 2013.
© AFP
India batting maestro Sachin Tendulkar on Tuesday rated the 1999 series against Australia as the toughest in his 24-year long illustrious international career. The Steve Waugh-led side dominated the three-match Test series, handing India, captained by Tendulkar, a 3-0 whitewash. Australia won the first Test at Adelaide by 285 runs. They followed their dominant display with a 180-run victory in the second Test at Melbourne, and an innings and 141-run win in the third Test in Sydney. "The toughest series without any doubt was in 1999 when we went to Australia and they had a great side. In a team of 11, you had literally seven to eight match winners and the rest were also very good," Tendulkar said at a promotional event in Mumbai.
The batting legend added that other teams admired the Australian style of play and wanted to emulate them.
"I still remember in Melbourne, Adelaide and Sydney, the brand of cricket they played, impressed the whole world. Everyone wanted to play that brand of cricket. Though we all respect our styles of playing, but everyone felt that the brand of cricket they played was special. They were able to do that consistently. It was a world class team," he said.
Picking the longest format of the game as his favourite, Tendulkar said, "If I have to compare Test cricket and ODI cricket, without any doubt, the greatest satisfaction is when you do well in Test cricket and you do something special for the team."
Having had many encounters against world class bowlers, the 44-year said that he did not relish facing former South Africa captain Hansie Cronje.
"From 1989 when I started playing there would be at least 25 world class bowlers. But someone I didn't enjoy batting against was Hansie Cronje. For some reason I got out and over a period of time I realised that I am better off being at the non-striker's end. I would talk to whoever was (the other batsman) on pitch I would say if (Allan) Donald or (Shaun) Pollock is bowling from other end I will manage but take more strike of Hansie," he said.
(With PTI inputs)