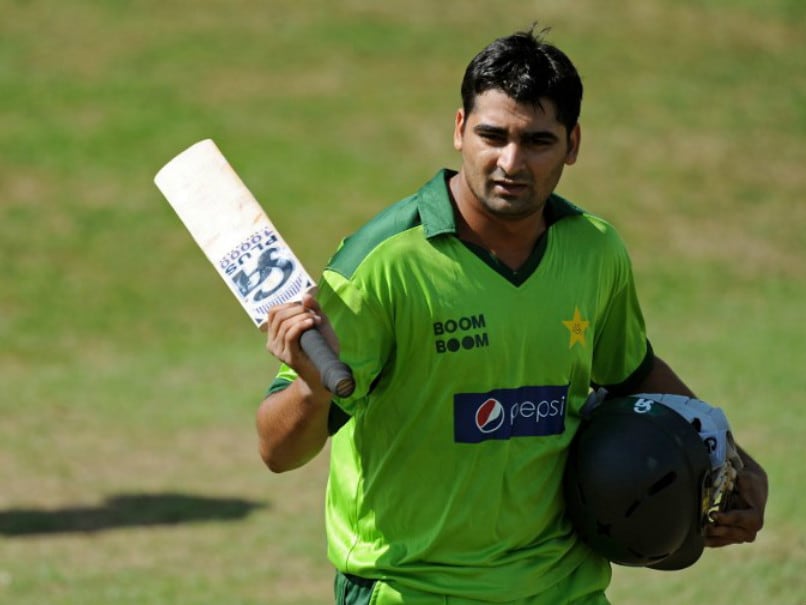 Shahzaib Hasan played for Pakistan in the 2009 World T20 in England.
© AFP
Pakistan batsman Shahzaib Hasan on Friday became the fourth player to be provisionally suspended and charge sheeted relating to the spot-fixing scandal in the Pakistan Super League. In a statement issued on Friday, Pakistan Cricket Board (PCB) said that Shahzaib Hasan was given a 'Notice of Charge' and provisionally suspended him with immediate effect from participating in all forms of cricket. Sharjeel Khan, Khalid Latif and Mohammad Irfan are the other players that were suspended on similar charges.
"Shahzaib has been charged with violations of Code Articles 2.1.4, 2.4.4 and 2.4.5 and now has 14 days to respond to the Notice of Charge," the statement said.
The PCB anti-corruption unit officials and legal advisor in Lahore grilled Shahzaib on Tuesday and Wednesday.
According to PTI sources, Shahzaib admitted to the officials that he had been approached for spot fixing in matches by a caller but he failed to report the approach on time.
Shahzaib has also claimed that he didn't report the matter earlier as an unknown caller had threatened him and his family to remain quiet.
Interestingly, among the charges levelled against Shahzaib one is relating to trying to influence other players into spot-fixing.
The PCB has already formed a three-member tribunal headed by a former judge Asghar Haider to probe into the charges against Sharjeel and Khalid.
Shahzaib, who played for Pakistan in the 2009 World T20 in England, has made a name for himself thanks to his big hitting.
(With PTI Inputs)