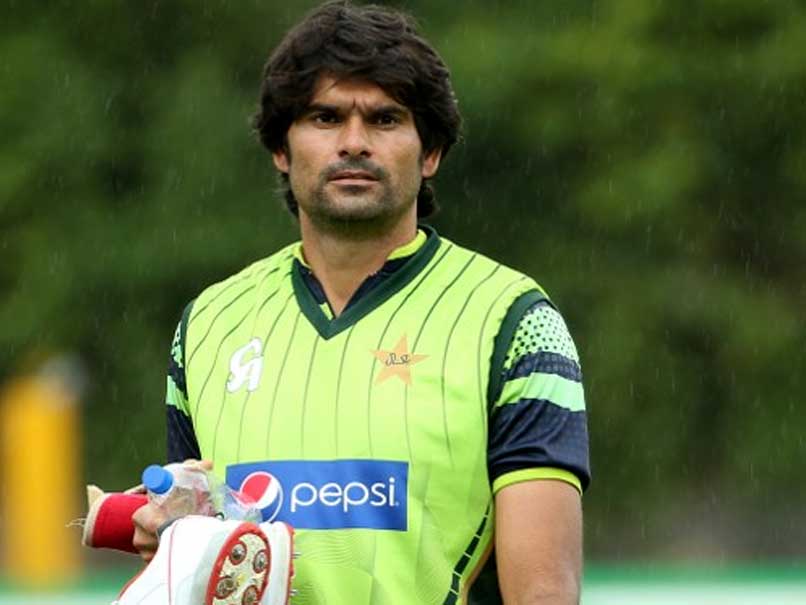 Mohammad Irfan appeared before the anti-corruption unit of PCB on Monday.
© AFP
The towering figure of Mohammad Irfan became the next victim of the fallout of alleged spot-fixing, with the Pakistan cricket authorities coming down heavily on the reported incidence of fixing had previously also found several current and former Pakistan players in the thick of things. PCB on Thursday suspended and charged Mohammad Irfan over his alleged involvement in spot-fixing during a recently held Twenty20 league. "The Pakistan Cricket Board (PCB) in furtherance to its investigation issued a Notice of Charge and provisionally suspended Irfan under the PCB Anti-Corruption Code," it said in a statement.
It added: "Irfan has been charged with two violations of the anti-corruption code and now has 14 days to respond to the Notice of Charge," without giving further details.
"He has also been provisionally suspended with immediate effect from participating in all forms of cricket."
Sharjeel Khan and Khalid Latif, also members of the Islamabad United team that took part in the Pakistan Super League, too were provisionally suspended and charged last month over meeting a man suspected of being linked to an international betting syndicate.
Another former Pakistan opener Nasir Jamshed was also provisionally suspended on charges of being a "go-between" in the spot-fixing incident. Jamshed and another unnamed person were arrested in UK last month but were bailed until April.
The PCB, which has formed a three-member tribunal under retired judge Asghar Haider, said the investigation would continue.
Irfan, 34, appeared before the anti-corruption unit of the PCB on Monday and confessed to being approached by a bookmaker about fixing matches in the past six months.
He admitted he failed to report the incidents because of the death of his father in September followed by his mother's passing in January.
Irfan was initially dropped from one match in the PSL but was later cleared to play all remaining eight games.
Irfan made headlines for his extraordinary height -- seven feet and one inch -- when he entered international cricket in 2010 and stands as the tallest ever player to feature in international cricket.
He has so far played four Tests, 60 one-day and 20 Twenty20 internationals.
(With AFP Inputs)