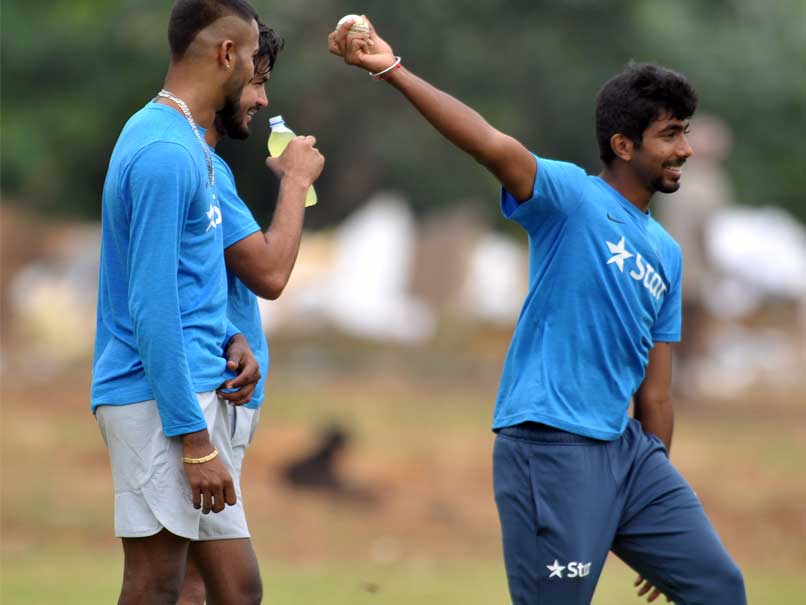 McGrath felt that Bumrah could do well in Test matches if given an opportunity.
© AFP
Australian pace legend Glenn McGrath says it was good to see a crop of quality pacemen emerging from India, which has generally relied on slower bowlers. He said the emergence of fast bowlers like Umesh Yadav, Jasprit Bumrah and Bhuvneshwar Kumar augurs well for India. "To see so many fast bowlers come through (from India) is wonderful. To be a fast bowler in India is the toughest job in the world. The wickets here are conducive to spin and batting. One has to really work hard as a bowler, especially a paceman. To see (many) people bowling at 140 kph-plus, high 140s (kph) is promising," he said in an interaction.
"They are going well. Umesh (Yadav) is doing exceptionally well at the moment, bowling at a good pace and picking up wickets too. (Bhuvneshwar) Kumar knows his game pretty well, gets it in the right areas; swings it at a recent pace," McGrath told PTI in an interaction.
"Jasprit Bumrah, we have done a little bit of work with him, has a unique action and is a unique bowler. He has done well in the shorter versions of the game, the T20s and ODIs and bowls at the death. He is very intelligent with the way he bowls at the death.
"I have been impressed and he can get better. The Indian team's bowlers are looking very good," said McGrath, who took 563 wickets in 124 Tests and 381 scalps in 250 ODIs.
He also felt that Bumrah, who was part of the victorious Mumbai Indians team in IPL 10, could do well in Test matches if given an opportunity.
"Of course, he can. I think he bowls yorkers really well. He has got a good slower ball. Those things are good for the shorter version of the game. With the longer version it is just about building pressure and having good control. If you are successful in one form of the game, you can transfer that to the other. He is good enough," McGrath said.
About Varun Aaron, the Australian said, "He bowls at a good pace. Can bowl 150 kph- plus. When he gets it right, he bowls attacking lengths and can swing it away from the right-handers.
"Just been one of those things that he has fallen behind in the pecking order. If he gets a few games and does well, he can be back," McGrath said.
(With PTI Inputs)