Story Progress
Back to home
India Under-19 Team to Get Allowances by Thursday
The absence of an official signatory meant that funds could not be released to the India Under-19 players. In addition, the weekly withdrawal limit due to demonetisation had made matters worse.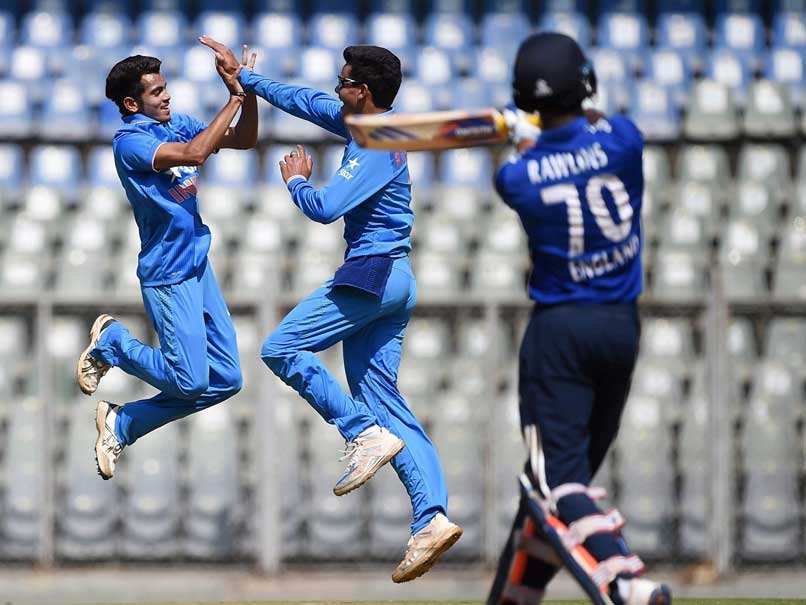 The India Under-19 team was playing against England at home.
© PTI
Highlights
India Under-19 players were not getting their daily dues

They are currently playing against England

A BCCI official assured that they will get their dues on Thursday
TheIndia Under-19 team, which is currently playing against their England counterparts, along with the support staff will get their allowances by Thursday, assured by a top BCCI official on Wednesday. Owing to problems of demonitisation and other structural changes, the official stated that the issue now has been sorted out. Speaking exclusively to NDTV, a top Board of Control for Cricket in India (BCCI) official said it is incorrect to say that the issue emerged mainly due to the absence of an official signatory post former secretary Ajay Shirke's removal. He added that demonetisation was also a reason for the delay in the release of funds to the players.
"Prior to demonitisation, the board used to pay the allowances in cash, later they also started cash cards. They used to give lump sum amount to foreign players," he said.
"But in the Under-19 team few players are below 18 years of age so cards cannot be issued to them. Many of the players do not even have bank accounts. The process was going on for a long time and I can assure that everybody will get their dues by Thursday."
The India Under-19 players get an allowance of Rs.6,800 every day. Some players, on condition of anonymity, said that they live in five-star hotels but have to go out to eat while others said that because of lack of cash they had to seek financial support from their families.
Topics mentioned in this article