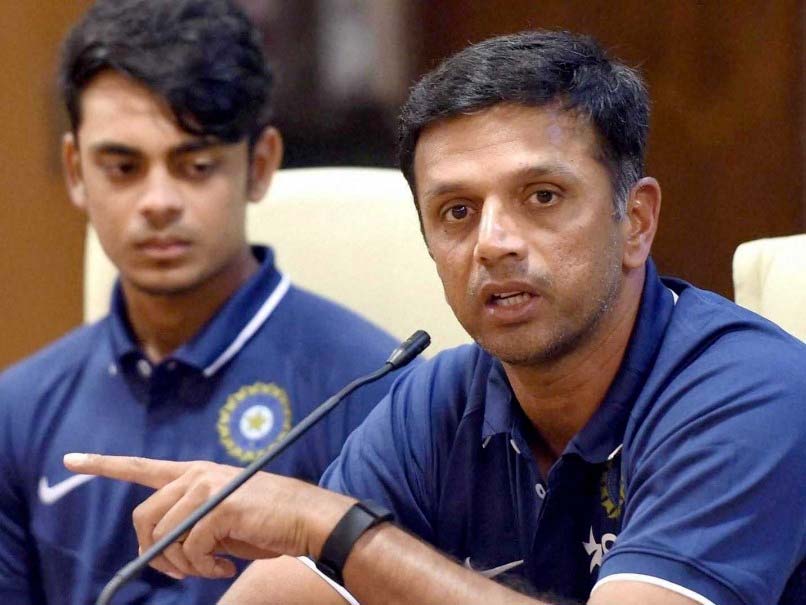 India's junior players have not received their entitled allowance of Rs. 6,800 per day.
© PTI
India's Under-19 team, currently in the middle of home series against England, is experiencing the aftershocks of the Supreme Court's decision to reform the Board of Control for Cricket in India (BCCI). The players and even coach Rahul Dravid are yet to get their daily allowances from the cricket board, reports the Indian Express. The absence of an official signatory after former secretary Ajay Shirke's removal means funds cannot be released to the players. In addition, the weekly withdrawal limit due to demonetisation has made matters worse.
This has led to junior cricketers not receiving their entitled allowance of Rs. 6,800 per day. The cricketers have had to pay for their dinner and some are even depending on their parents to survive this cash crunch. For a new signatory to be appointed, the BCCI members need to pass a new resolution.
"We have decided that once the series gets over, we will send DA directly to the accounts of players and support staff. Even in BCCI, there are lots of problems, as we don't have a signatory and we can't pay anyone," a BCCI official said.
"We are managing somehow. During match-days, one meal is organised by the host association and breakfast is complimentary at the hotel. But the biggest problem is dinner. We are put up in a posh hotel in Mumbai where a sandwich costs over Rs 1,500. Players have no option but to step out for a meal after a tiring day on the field," a member of India's U-19 team stated.
The senior team, which is in Hyderabad for the one-off Test against Bangladesh, has faced no such problems since the Committee of Administrators (COA) has directed BCCI CEO Rahul Johri take care of all the daily expenses of the players.