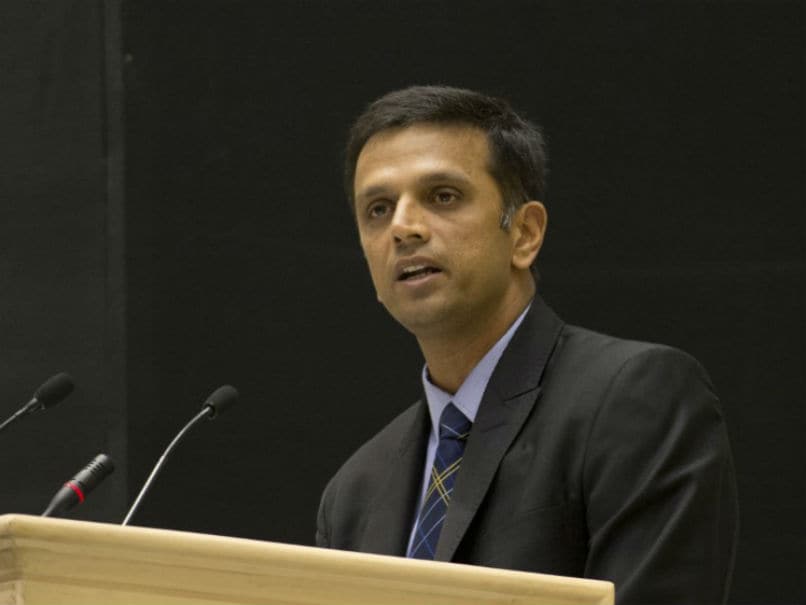 Rahul Dravid said he would try to earn the degree through academic research.
© AFP
Indian batting great Rahul Dravid has turned down an honorary doctorate degree offered to him by the Bangalore University, saying he would instead like to earn the degree through academic research in the field of sports.
Dravid grew up in Bangalore and completed his education in the city. The University had wanted to honour Dravid with the degree during its 52nd Annual Convocation Ceremony on January 27, before the former India captain declined.
Rahul Dravid declines Bangalore University Hon. degree, says would like to earn doctrate by accomplishing some academic research in sport pic.twitter.com/pP3xqo7EYz

— ANI (@ANI_news) January 25, 2017
Bangalore University stated in a press release on Thursday that Dravid had 'in all humility declined to accept the Hon. Degree'.
"He has conveyed that he would try to earn a Doctorate Degree by accomplishing some form of academic research in the field of sport rather than receiving an Honorary Degree," it stated.
Rahul Dravid, who had retired from international cricket in 2012, has been mentoring young Indian players in recent times through his roles as coach of the India 'A' and U-19 teams.