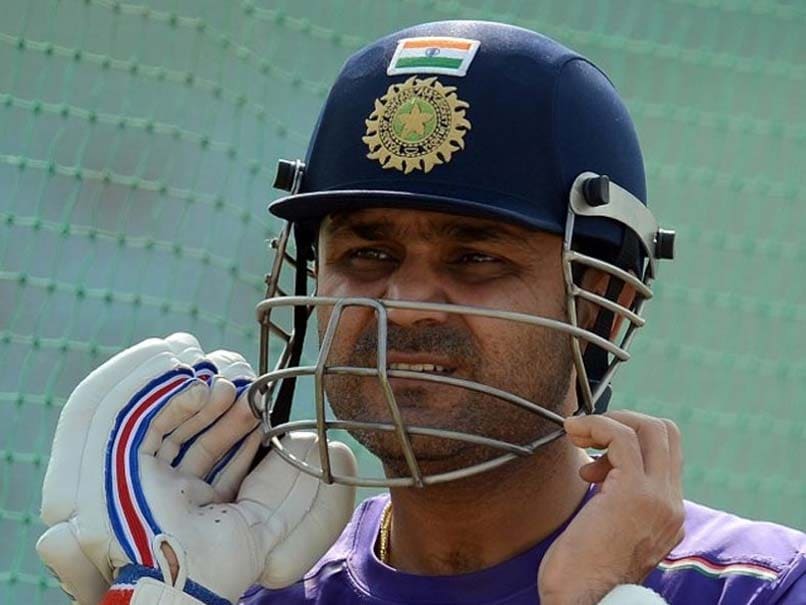 Virender Sehwag is one of the front-runners to become India's next coach.
© AFP
Virender Sehwag was recently in the news for sending a 'two-line' resume for post of Indian cricket team head coach. The former India opener rubbished media reports and stated that he had sent a resume which was fully compliant with the Indian board's norms. "I would be happy to get that two line CV from the media source. If I had to send a two line resume, my name was enough," Sehwag said. With Anil Kumble out of the race, Sehwag along with Ravi Shastri is one of the favorites to land the high-profile job. While Shastri enjoys the support of captain Virat Kohli, Sehwag is BCCI treasurer Anirudh Chaudhary's preferred choice.
"Yes, Viru is outspoken on social media. But then, if he is appointed, he would be instructed to keep his mouth shut," a source was quoted as saying by the Deccan Chronicle.
"Our fear is that he would just say, 'so what?', if India loses a match or a series. That would surely ruffle the feathers of important people."
Richard Pybus, Dodda Ganesh and Lalchand Rajput too have applied for the vacant coach's position.
The last date to apply is July 9 and the onus will again be on BCCI's Cricket Advisory Committee (CAC) comprising of Sachin Tendulkar, Sourav Ganguly and VVS Laxman to choose the best man for the job.
Anil Kumble stepped down as coach last week, highlighting that captain Kohli had "reservations" about his style.
Considering the current environment in the Indian cricket set up, cricketer-turned-commentator Sanjay Manjrekar wants the Kohli to have a say in selecting the coach. He emphasized that, if not part of the process then at least the captain should be kept in the loop.
Manjrekar took to Twitter and said," Considering the events so far, best to keep Virat in the loop while appointing India coach. That would be the sensible thing to do."