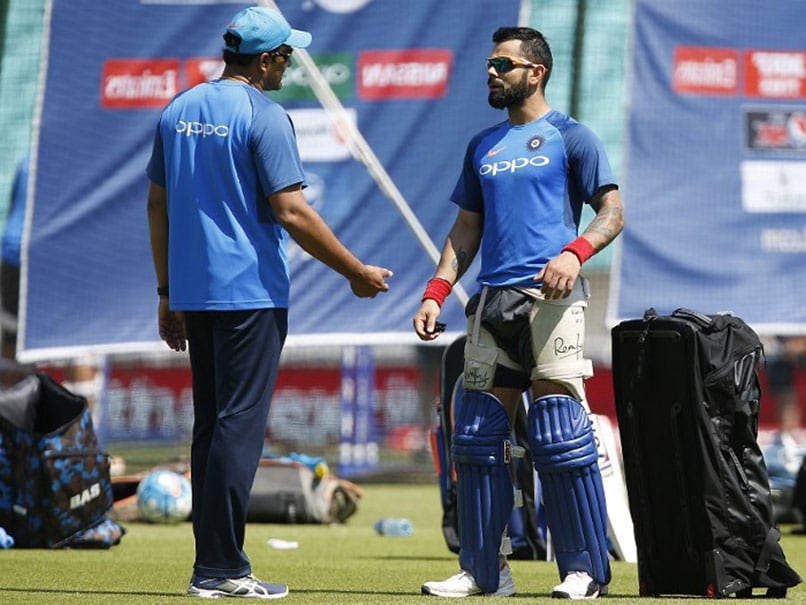 The issue of differences between Kumble and Kohli spawned just before the Champions Trophy
© AFP
Tactics are an integral part of any campaign and cricket is no different. A lot of planning and plotting goes into making a successful team and the timing of the moves often make the difference between success and failure. Former India captain and now also former coach, Anil Kumble, in one sweeping move, proved that current India skipper Virat Kohli still has a lot to learn about strategy and timing. The issue of differences between Kumble and Kohli spawned just before the ICC Champions Trophy, and while everyone - ranging from former players to Board of Control for Cricket in India (BCCI) officials to even Kohli had something to say on this, Kumble kept stoically silent throughout the period.
There were only some whispers and conjecture that he may not continue with the team, and even those quietened down once BCCI declared that Kumble would go to the West Indies with the team.
The first sign of life from the former leg-spinner came when there were reports that he would not be flying out with the team headed for the Caribbean. But even then, there was an excuse of the International Cricket Council (ICC) meeting.
The astute captain and coach in Kumble waited till the team had taken off and were well away in the middle of the Atlantic Ocean before let off the bombshell in the shape of a well-considered and prepared statement.
Even then, he did not call a press conference or leave himself open to questions. At the same time, he was categorical in his criticism of Kohli.
The timing was perfect in the sense that even if Kohli wanted to respond, he would only be able to do so once he reached the West Indies, a good 10 hours' flying time away, and then some.
By that time, public opinion would be formed and cemented.
The master tactician bowled a great over, which left even a great batsman like Kohli struggling for timing.
Topics mentioned in this article
India Cricket Team
Virat Kohli
Anil Kumble
Cricket