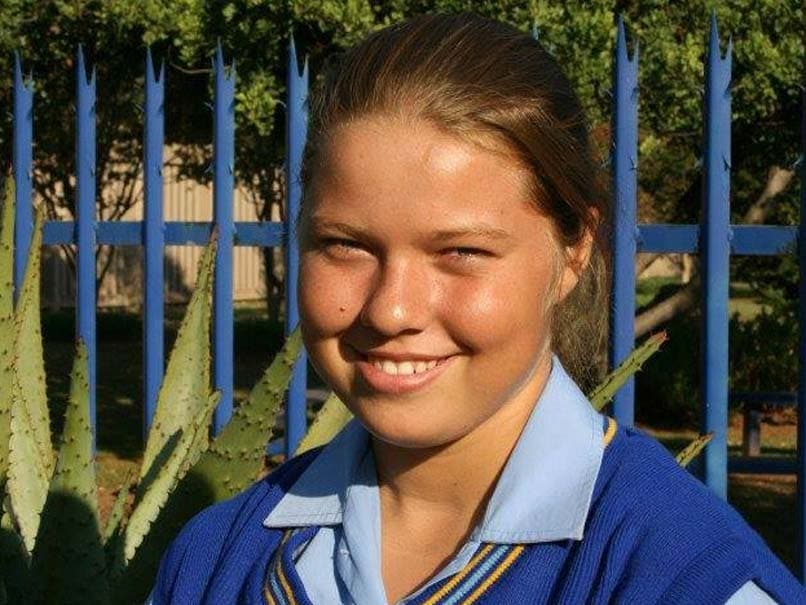 Shania-Lee Swart also plays hockey apart from cricket.
© Facebook
South African teenager Shania-Lee Swart surely knows what it feels to fight a lonely battle and win, and that too in a team-game like cricket. The Mpumalanga U-19 player was part of a unique record when she scored 160 in a women's T20 game against Easterns, and the rest of her team contributed nothing - yes, nothing.
Thanks to Swart's effort, Mpumalanga U-19 scored 169 for eight in 20 overs - the nine runs coming from extras in the match at Pretoria. While her teammates could not score a single run, she hit 12 sixes and 18 fours.
Choosing to bat, Mpumalanga was off to a poor start as they reeled at 19 for three before Swart shared a 50-run partnership with Yonella Vellolo, with all those runs coming off Swart's bat.
However, a 61-run partnership was strung between Swart and Nicholate Phiri as they ended on 169/8.
Swart's contribution to the score was 95 percent of Mpumalanga's total.
She also picked two wickets for 21 as Mpumalanga defeated Easterns by 42 runs to clinch victory.
Swart's 160 was the third-best score in T20s after Chris Gayle's 175 in 2013 and Zimbabwe's Hamilton Masakadza's 162 in 2016.