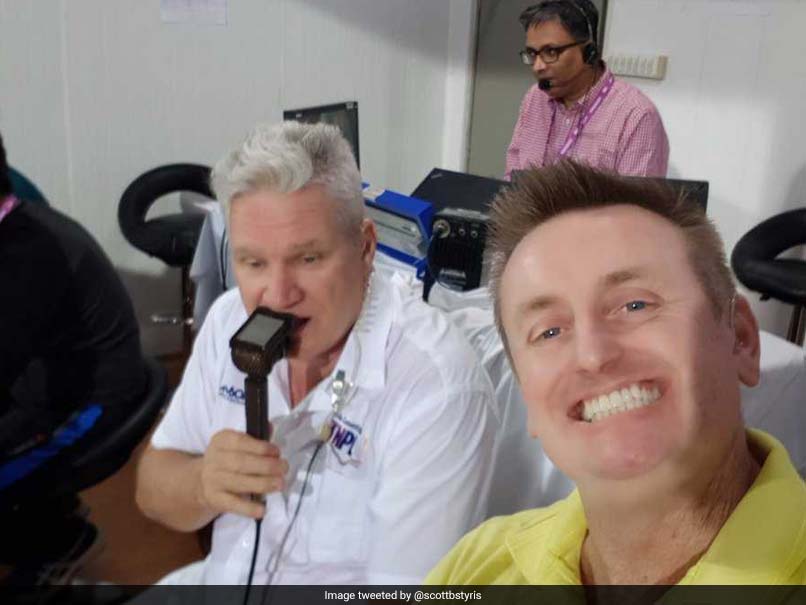 Dean Jones was schooled in the art of trolling by Scott Styris.
© Twitter
It all started with rumours floating around the web that Ben Stokes was travelling to Australia for the Ashes. However, those rumours were quickly snuffed out by the England Cricket Board (ECB) when they revealed that the star all-rounder "is making a private trip to New Zealand to spend time with his family". Former New Zealand all-rounder Scott Styris jumped at the news and joked about Stokes turning up to play for New Zealand in the first Test vs West Indies. However, Dean Jones trolled, or at least tried to troll Styris by taking a dig at the New Zealand team but the latter came back with an epic burn that was applauded even by former Kiwi opener Brendon McCullum.
Styris first tweeted with his Ben Stokes joke.
My sources tell me Kiwi Ben Stokes will be landing in NZ in time for Friday's first test vs the WI

— Scott Styris (@scottbstyris) November 28, 2017
Dean Jones laughed it off by taking a dig at the current form of the New Zealand team.
However, Styris had the laugh when he posted a snapshot of the ICC Test rankings for teams, which showed New Zealand in fourth place, a position above Australia.
Styris' comeback had twitterati, including New Zealand star McCullum, in complete splits.
Pictures of Ben Stokes being spotted in London's Heathrow airport, with his kitbag and luggage, started doing the rounds on social media and sparked rumours of him being added to the England squad for the next four Tests in Australia.
That was swiftly denied by an official statement from the ECB.
"The ECB is aware that Ben Stokes is making a private trip to New Zealand to spend time with his family. His travel arrangements have not been arranged by the ECB," a statement read.
"He is not on his way to the Ashes, England Lions or any other official training camps with the England set-up."