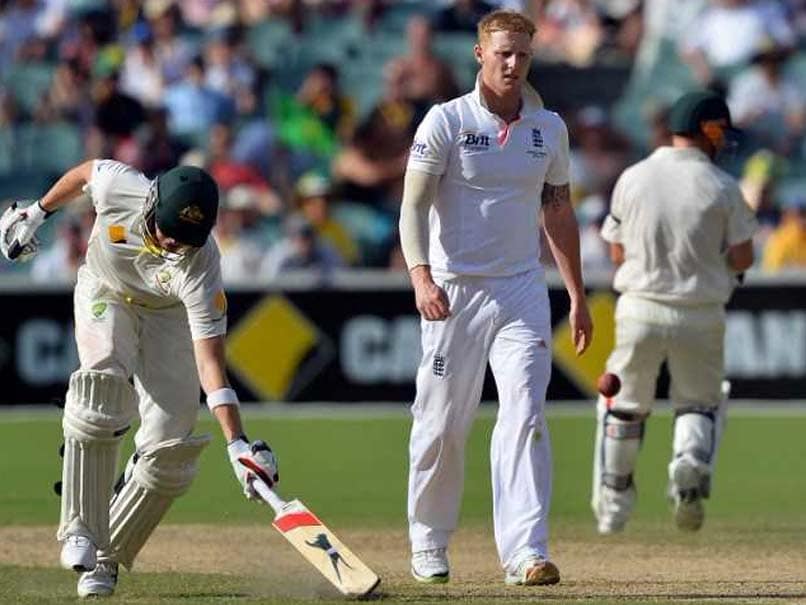 David Warner accused Ben Stokes pf letting "a lot of people down".
© AFP
David Warner, Australia's swashbuckling opener, has continued the war of words ahead of the first Ashes Test against England at The Gabba in Brisbane, starting on Thursday. Warner accused Ben Stokes of letting "a lot of people down" and emphasised on the fact that he will be a big miss for England during the Ashes 2017 series. Stokes was arrested in September on suspicion of actual bodily harm after being involved in a brawl outside a Bristol nightclub. England will be without Stokes for the first Test in Brisbane, with the 26-year-old made unavailable for selection by the England and Wales Cricket Board "until further notice".
"I think it's probably disappointing for the England team and the country," Warner was quoted as saying in the British media. "He's let a lot of people down. I would have loved for him to be out here because I know what a competitor he is on the field. He is a world-class player.
"It's obviously up to the English police first to think that that's right, with punishment or no punishment," said Warner, who was included in Australia's playing XI despite suffering a neck injury.
There was chatter going around that Stokes could still play some part in the Ashes and that talk was further fuelled after the Englishman posted a video footage of him back in training at Durham.
"At the end of the day, he knows he's made a mistake and it's about him getting that respect back from his players and fellow countrymen. If he does come out here, we'll wish him well," said Warner.
"Hopefully he brings the fieriness that he does to the competition. I wish everyone well. We're all sportsmen and we're trying to achieve the same thing and that's to win. I wish everyone good luck."
The star all-rounder is currently cooling his heels in England and awaiting the result of a police investigation but that has not stopped him from firing verbal shots at his Australian counterparts.
Stokes on Monday lashed out at Australia's batting legend Matthew Hayden after he described England as a "rabble" and claimed he did not who "half" the team was. The English all-rounder took to Twitter and launched a scathing attack on Hayden for his comments.
Hayden says he doesn't know who half our squad is....only 2 from the squad haven't played at International level.....he's a cricket pundit yeah?? https://t.co/5UVT0jRQMY

— Ben Stokes (@benstokes38) November 20, 2017
The absence of Stokes from the tour of Australia would be a huge blow for Ashes holders England, who have lost two out of their past three tours Down Under 5-0 and are desperate to hit the ground running in Brisbane on November 23.
England enjoyed a good summer at home, with Test series wins against South Africa and the West Indies, but there are doubts about a number of positions at the top of the batting order.