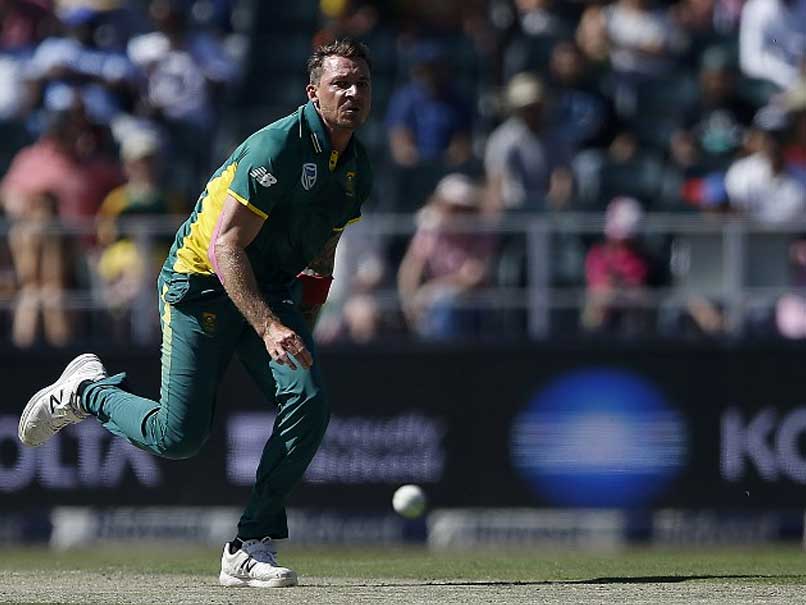 Dale Steyn is eyeing to make a comeback to international cricket
© AFP
Dale Steyn, who injured his shoulder and had subsequent surgery last November, has dropped hints that he will soon be returning to cricket. The South African bowler on Tuesday posted a picture on Instagram of himself with the caption, 'Not long now' with an emoji of a cricket bat and ball. The post has already garnered over 9000 likes and fans have commented that they can't wait for Steyn to make a comeback as they had missed him.
Steyn had broken a bone in his right shoulder in November during the second day of the Perth Test and had ruled himself out of the game for at least six months. That meant he missed the cash-rich Indian Premier League (IPL) in April-May 2017, though rumours were flying that he was going to play.
Steyn had posted on Twitter during the IPL of him sitting in front of a television set and watching a game, the first in the nine years of the tournament. "Must say, i'd rather be sweaty on the bench than this" he had tweeted on April 7.
Steyn was supposed to have played two four-day matches for South Africa's 'A' side for their Test series preparations against England after the ICC Champions Trophy but tweeted on May 16 that he wouldn't be going with the boys and instead wished them good luck. "I'll definitely be watching and backing you guys all the way," he had written.
Though Steyn plays all formats of the game, he should be more inclined to play the longest format at the earliest because he is just five wickets away from overtaking Shaun Pollock's record as South Africa's leading wicket-taker.