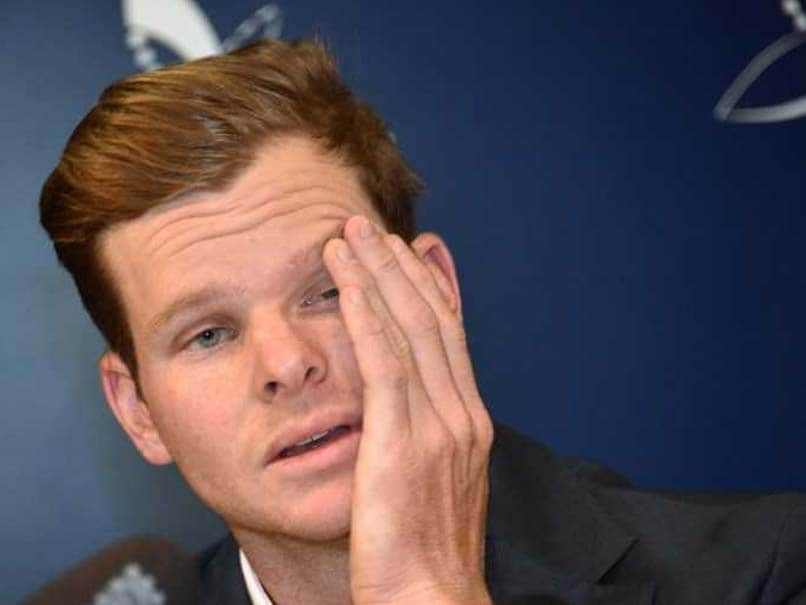 Steve Smith was being compared with Donald Bradman just a few months ago
© AFP
South African Mickey Arthur, the first foreigner to coach the Australian cricket team, expects Steve Smith to recover from the ball-tampering scandal that resulted in a one-year ban for the 28-year-old tainted cricketer. Although Arthur had slammed the culture within Australian cricket, he felt sorry to witness the dramatic fall of Smith, who was being compared with the legendary Donald Bradman just a few months ago. "I feel desperately sorry for Smith. I know he eats, sleeps and drinks cricket," said Arthur. "He loves cricket and everything he did. He loved the job, he was passionate about the job. I think he was a very good leader and an unbelievable cricketer."
However, Arthur wondered whether there would be a way back for David Warner, who has been blamed for being the mastermind and has cut an isolated figure as the scandal unfolded.
The 31-year-old batsman, who has issued a statement admitting responsibility for the incident, is due to face media for the first time on Saturday.
"I definitely see the return of Smith, without a doubt. He will be there, he will serve his time, he will train hard and he will come back stronger," Arthur said.
"Davey Warner, I am not a hundred percent sure."
Smith and Warner, Australia's captain and vice-captain, were banned for 12 months for a ball-tampering incident in South Africa also involving Cameron Bancroft, who was suspended for nine months.
Arthur, the current Pakistan coach, was sacked on the eve of the Ashes series in 2013 and replaced by Darren Lehmann.
The South African tried to address Australia's culture when he banned four players for failing to complete a "homework" assignment but then fell out with Cricket Australia.
"I have been disappointed at the behaviour of the Australian team over a last couple of years, to be honest," Arthur said.
"I think that they felt they are almost above everybody else so that's been disappointing because they are a good enough cricket team, they are skilled enough cricketers to win games without resorting to the kind of tactics they have."
"I am disappointed for the knock that Australian cricket is taking at the moment and world cricket in general, so it's a disappointing and sad time for world cricket," he added.
But Arthur also said the "reality check", which comes after a number of untoward incidents on the South Africa tour, could do Australia some good.
"They need to play hard but they need to play fair. The verbal sledging and we have seen scuffles in tunnels and faux pas on the field and now the ball-tampering, and I think that has just gone a little bit too far," he said.
"I think this is a reality check for them and hopefully it does Australian cricket some good and they rebound back from it because the cricket world needs Australia fit and firing because they are a hell of a good team when they are."
(With AFP Inputs)