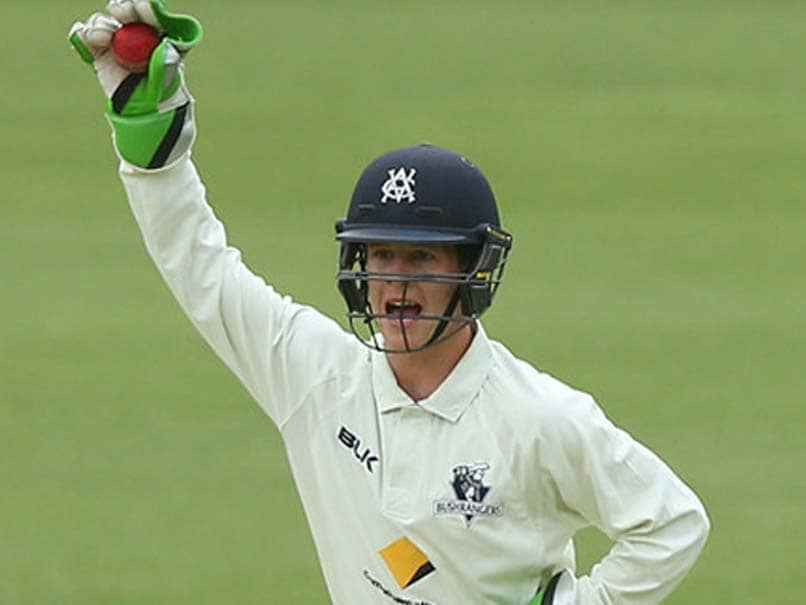 Sam Harper was hit by a bat while keeping.
© bushrangers.com.au
Sam Harper, wicketkeeper of the Victorian state team in Australia, was under observation in a hospital in Adelaide after being inadvertently hit on the head with a bat while keeping wickets during a Sheffield Shield match. According to cricket.com.au, Harper is still showing symptoms from the blow to the head. Cricket Victoria confirmed that the 20-year-old had not yet fully recovered from the injury in the match against South Australia and would remain in hospital in Adelaide "so he can continue treatment and to be reviewed by specialists".
 
"We expect to have a clearer indication on when he can return home and his recovery time later this week," Cricket Victoria said in a statement.
 
Harper was standing up to the stumps to the bowling of spinner Jon Holland shortly before lunch on the second day when West End Redbacks batsman Jake Lehmann looked to whip away a shorter ball to the leg side, inadvertently striking Harper on the head during his follow through.
 
The 'keeper, who was wearing a helmet at the time, tumbled to the ground as players and medical staff quickly rushed to his aid. Harper was subsequently helped off the ground.
 
 
Harper's incident was the second time this summer a wicketkeeper had been struck by a bat, after Melbourne Renegades gloveman Peter Nevill was taken to hospital during the KFC Big Bash League.