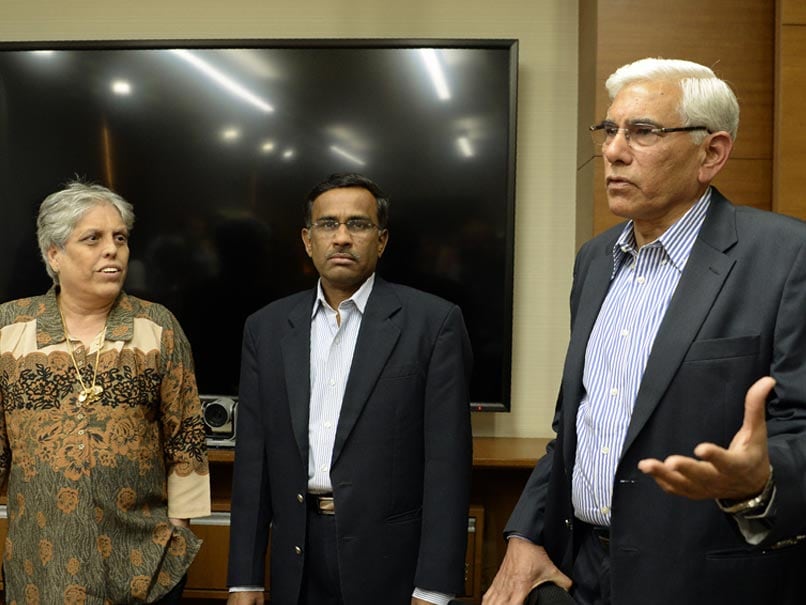 Vinod Rai is the head of the Committee of Administrators (COA).
© AFP
The Supreme Court-appointed Committee of Administrators (COA) on Monday sacked some employees of the Board of Control for Cricket in India (BCCI). The committee, which took over the running of the cricket board on January 30, has sacked employees attached to the offices of former BCCI president Anurag Thakur and secretary Ajay Shirke. Appointments and tenure of other BCCI officials will be overseen by BCCI CEO Rahul Johri. The decision to sack the staff attached to the former president and secretary's offices was taken in the COA meeting held in New Delhi on February 1.As per the minutes of the meeting, copies of which were available with NDTV, the COA had decided set up a caretaker for the BCCI office in Delhi after this office, as also the Pune office, were closed down.
Media manager Nishant Arora resigned on Sunday evening.
The meeting had also decided that there would be no further appointment of staff can be done without the approval of the COA.
As regards the Indian Premier League (IPL), Johri, the BCCI CEO, was allowed to hire staff on contract basis, for a maximum of four months.
The COA will also issue directions regarding the BCCI tenders on a case-to-case basis, the immediate one being the Team India sponsorship rights.
The four-member COA comprises of former Comptroller and Auditor General (CAG) Vinod Rai, IDFC Managing Director Vikram Limaye, former Indian women's cricket team captain Diana Edulji and historian Ramachandra Guha.
Rai is the head of the committee.
The February 1 meeting was also attended by Santosh Rangnekar, the BCCI Chief Financial Officer (CFO) and Hemang Amin, the IPl in-charge in the board.
It may be recalled that Thakur and Shirke were removed from their posts by the Supreme Court on January 2.
The top court had also removed most of the former BCCI office-bearers since they did not meet the qualifying standards set by the Justice Lodha Committee, set up to remove corruption and associated malpractices from the BCCI.
(With inputs from Rica Roy and Anurag Dwary)